Adding Attendees To Your Activities Who Enrol And Pay In Person
Scenarios:
You need to add an attendee to your activity who enrolled and paid in person
This document assumes the following:
You have already set up an activity and it is running, or going to be running soon

The parent/guardian paid in person
There may come a time when you have attendees who wish to enrol and pay in person. This just means you'll need to manually add the attendee to the activity, or if they are already in the activity, then they will need to be added to the sessions they enrolled in.
In order to do this, follow these steps:
1. Sign in to your Enrolmy account and click 'Customers' at the top.
2. Click the 'Quick Book' button.

3. Fill in the parent and child's details, then select the event you are booking them into. Once you are done, click 'Save and Book Now'.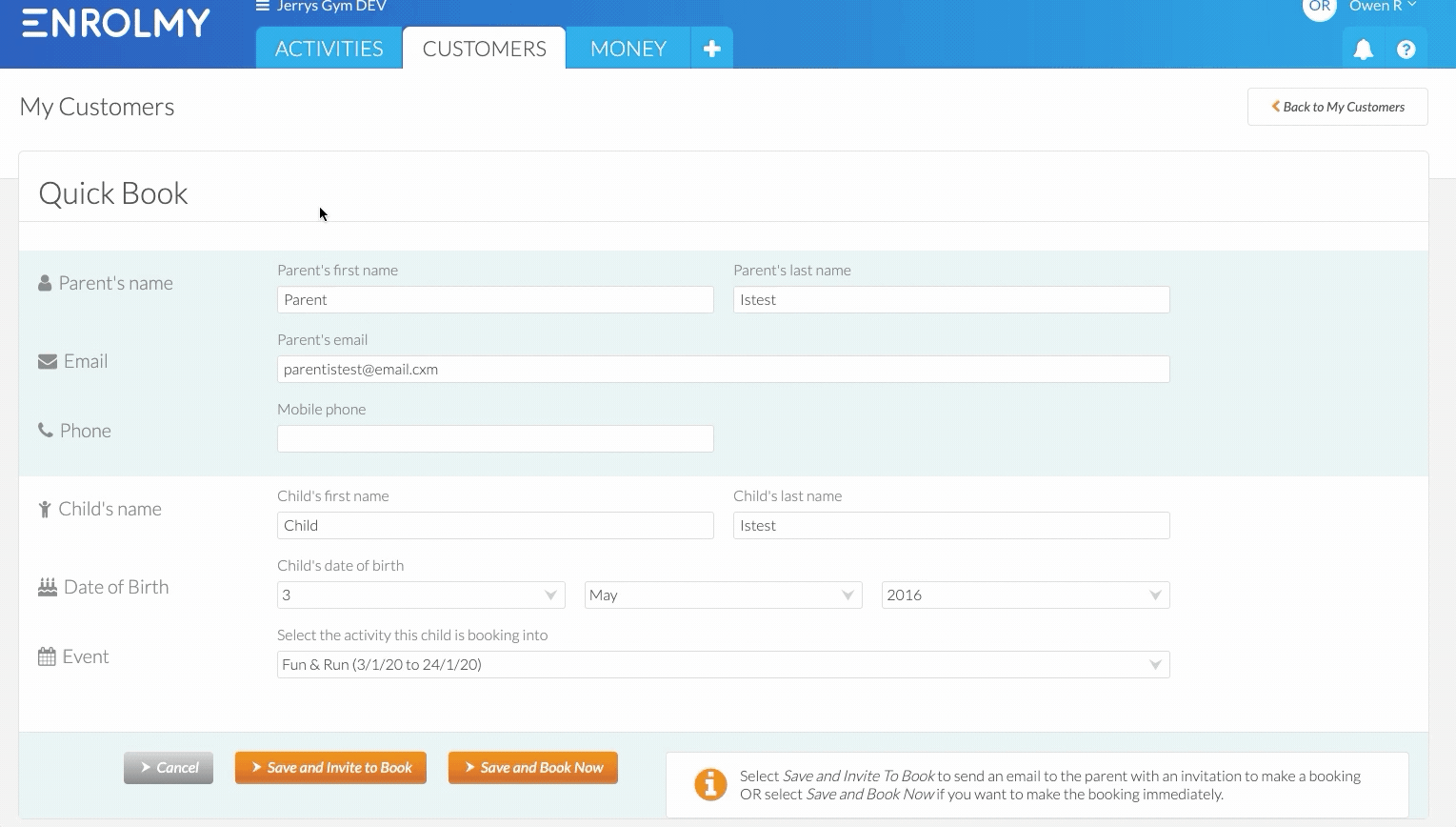 4. Select the session(s) you are booking them into. Check the tickbox if you'd like to send a confirmation email to the parent. Then click 'Save and Invoice'.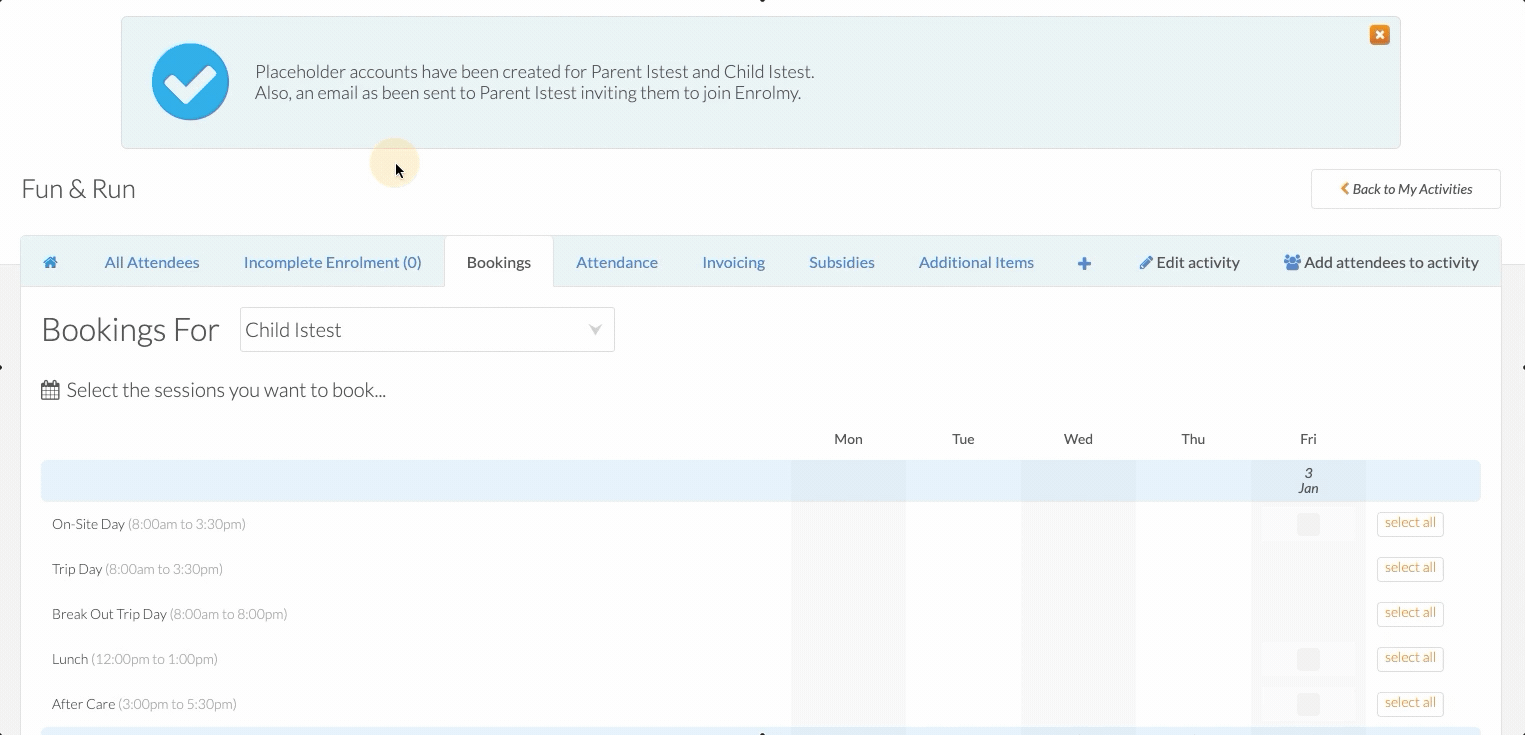 5. You'll receive a confirmation at the top of the page. Click 'View Invoice'.

6. Click 'Receive Payment' at the top of the page.

7. Fill in the details of the payment, ensuring that it is all correct before clicking 'Create Payment'.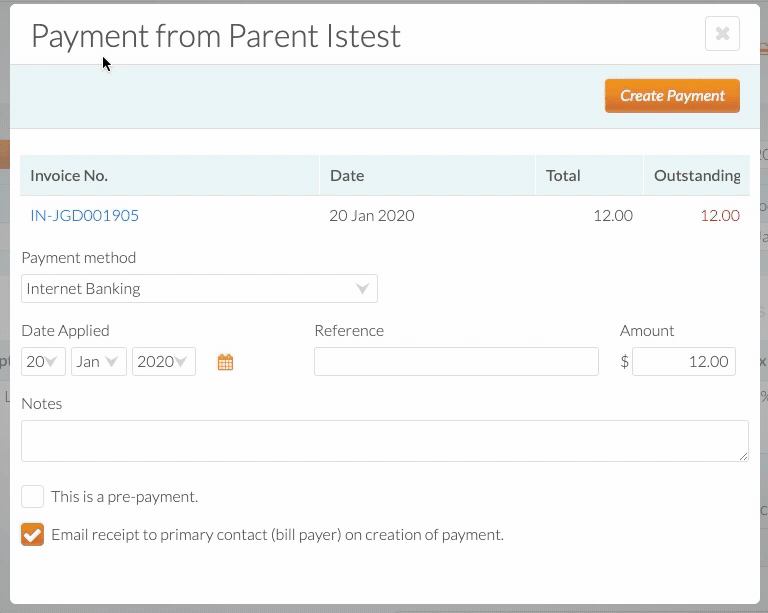 8. The payment will be created and the invoice will be Paid. You will see confirmation of this at the top of the page.
Awesome! You now know how to add attendees to an activity when they enrol and pay in person!