Credit Card Payout Schedule Explained
Scenarios:
You have taken bookings and payments through Enrolmy

You want to know how to view and manage your Credit Card payments through Enrolmy
This document assumes the following:
You have your activity setup complete on Enrolmy

You are able to take credit card payments for bookings on Enrolmy
Credit Card Payout Schedule Explained
The credit card transactions payout schedule represents the accumulative payments received in a single day and the expected payout date.
The left-hand side represents the total transactions that customers have made within a day, including the respective fees, and the right-hand side of the screen represents when you can expect to receive a payout within your bank account: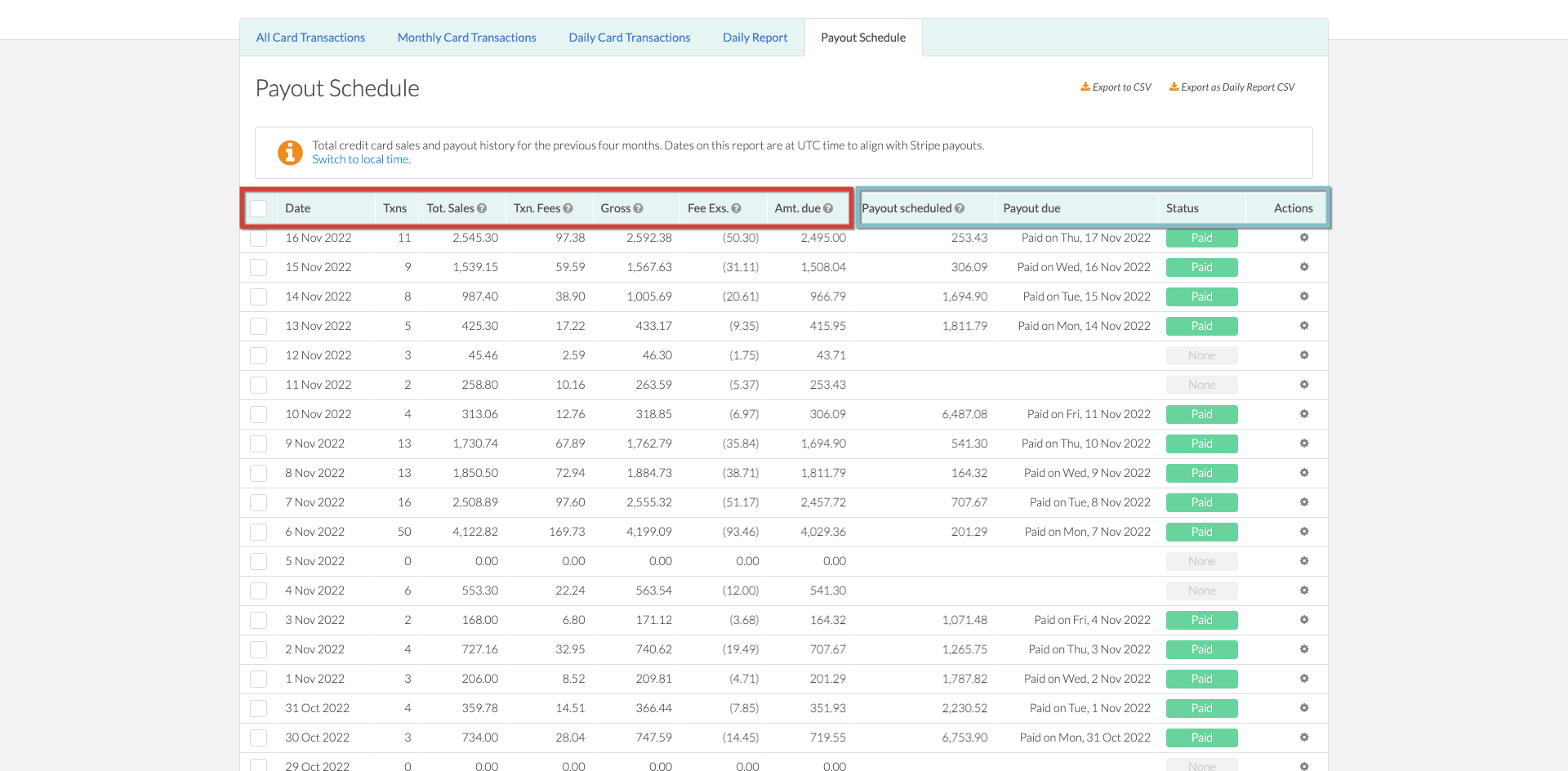 Stripe will always pay a few days later. Therefore, you can track when a transaction was made and when it will likely be paid out to you. This is a great tool to use for auditing purposes whereby you can match payouts in your bank account customer transactions received: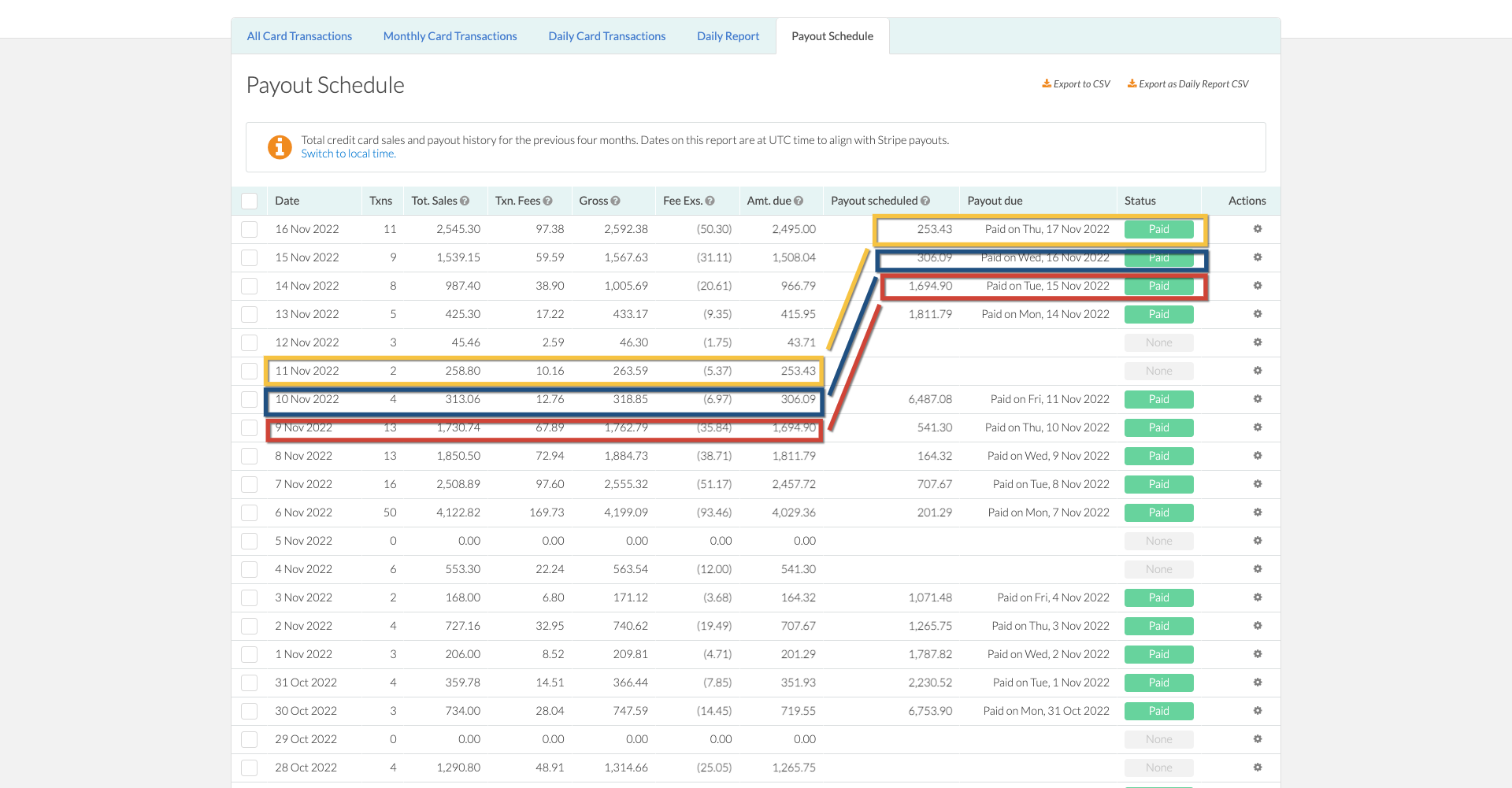 Time Zone Differences and Stripe credit card payout timing
Ensure that you have selected the 'Switch to local time' so that the Stripe payout schedule matches your timezone.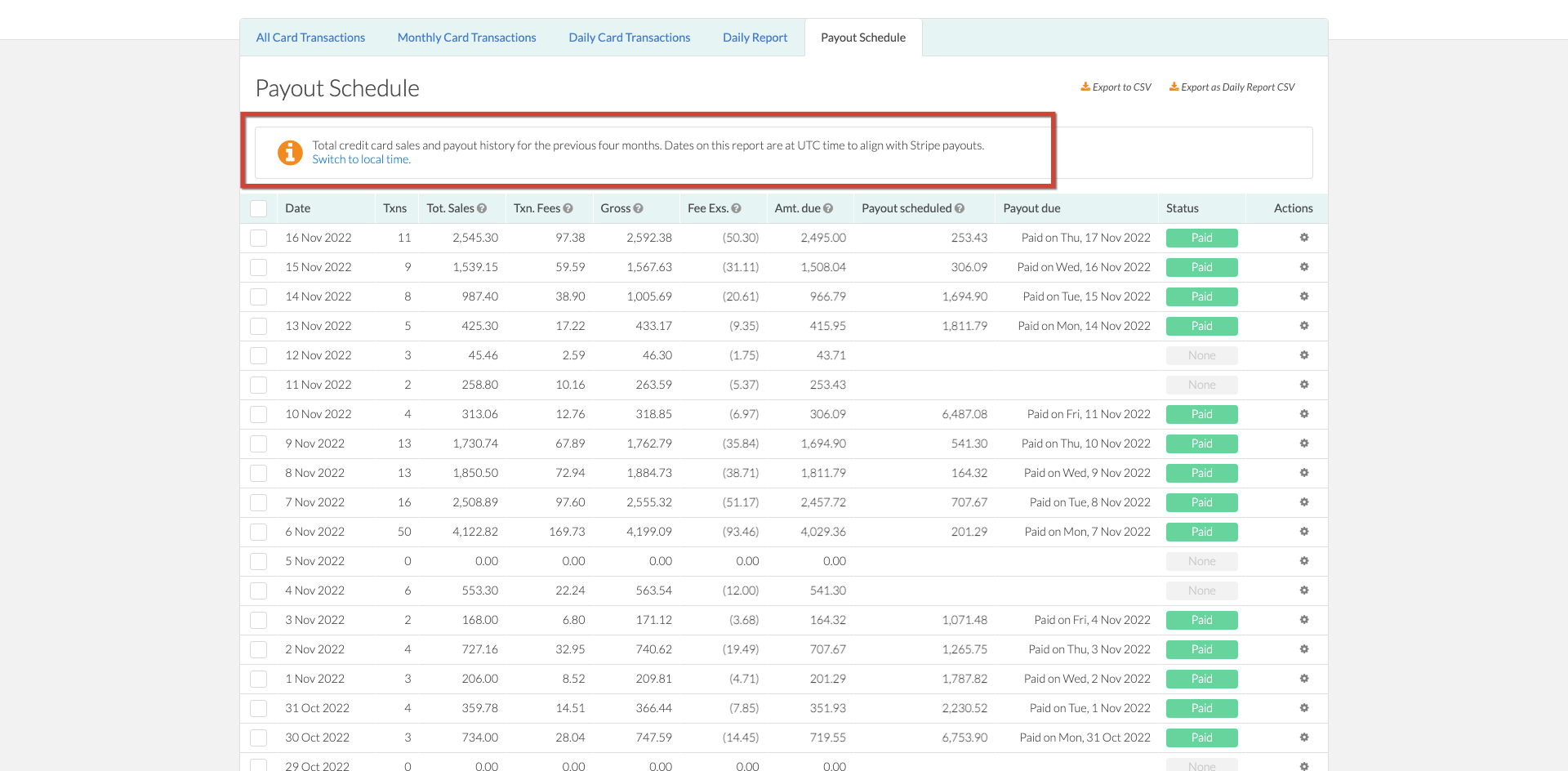 Great! You now understand the pay out schedule in Enrolmy!