Editing Classes And Lessons Activity Once Bookings Have Been Made
Scenarios:
You have a Classes and Lessons activity set up

You are needing to change your activity information
This document assumes the following:
You know how to create a Classes and Lessons type of activity

You know where to find various sections within the activity settings
Editing A Classes And Lessons Activity Once Created
It is key to note that you should always double-check your activity before going live and taking bookings as certain areas in your activity can not be edited once bookings have been made.
How To Edit Your Classes And Lessons Activity
You can:
a) Click on the Action Cog and select Edit Settings, or
b) Click the activity and select Edit Activity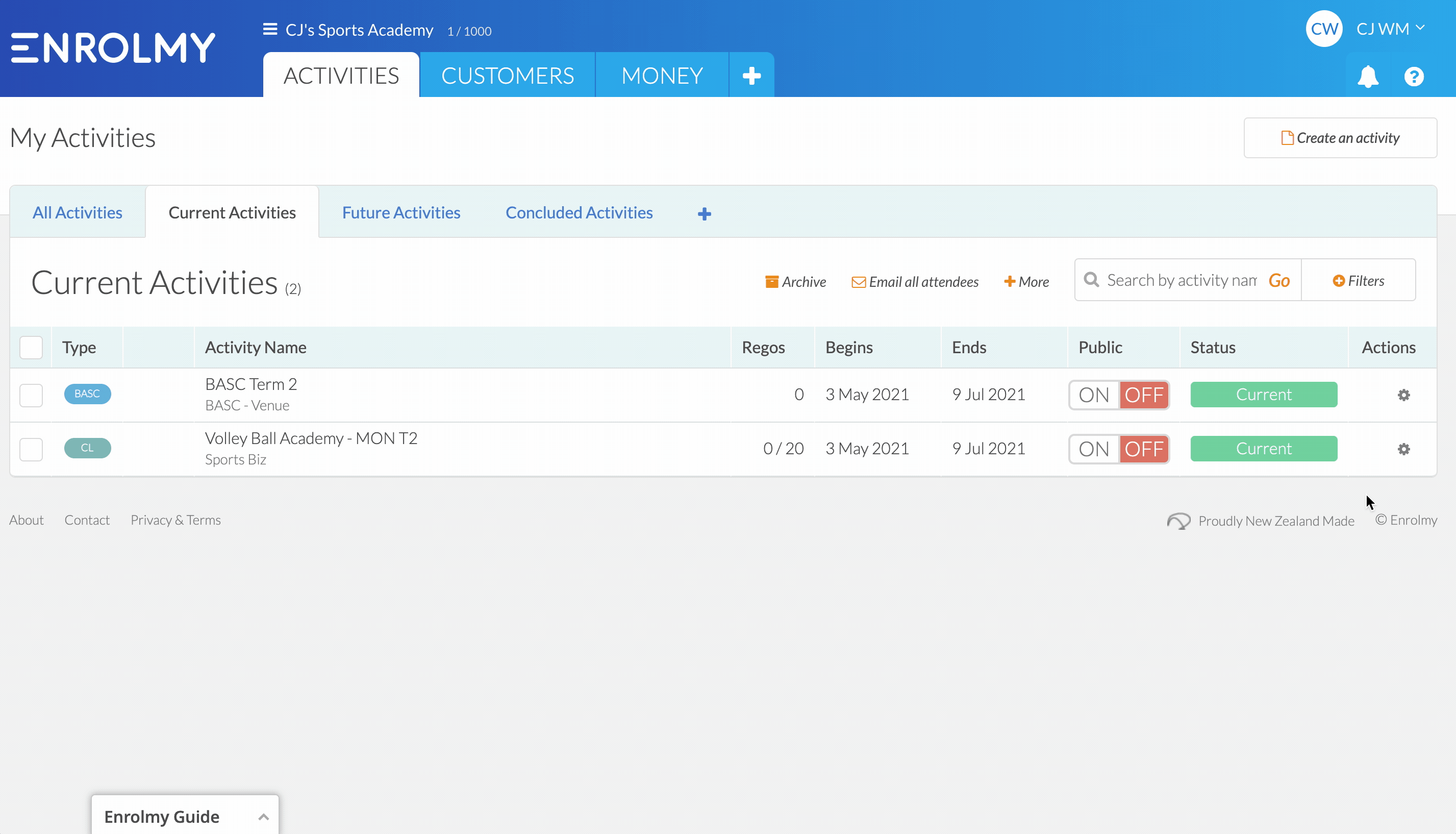 Modification Overview Table
Section

What Can Be Modified?

General activity details

Activity name and age range

Activity location guidance

Activity Description

What to Bring

Important Information

Online Listing Preview

Online Listing File Attachment

Session Times and Cost

Blue coloured sessions have bookings against them:

Attendee Limit, Start and Finish times can be modified

Sessions that have bookings are locked down and prices can not be modified

2. You are not able to add new sessions

Dates

Blue coloured dates have bookings against them:

You can modify the attendance limit, start and finish time

You can not modify prices

2. You can add new dates and do any modifications to them

Total Activity Cost

This section can not be changed

Additional Items

Discounts

You can enable Promo Codes

You can not modify Other Discounts

Booking Settings

Invoice Settings

Entire section, except the Invoicing rhythm

Subsidy Settings

Online Publishing Settings

Entire section. Closing Bookings for your Activity is explained below.
Closing Bookings For Your Activity
To close an activity means no further bookings can be made, and it is no longer visible to the public.
1. Inside your Activity settings you can;
a) Close Bookings for a single day under your Date settings
b) Close Booking for the entire activity under your Online Publishing settings - Switch the bottom box to 'NO'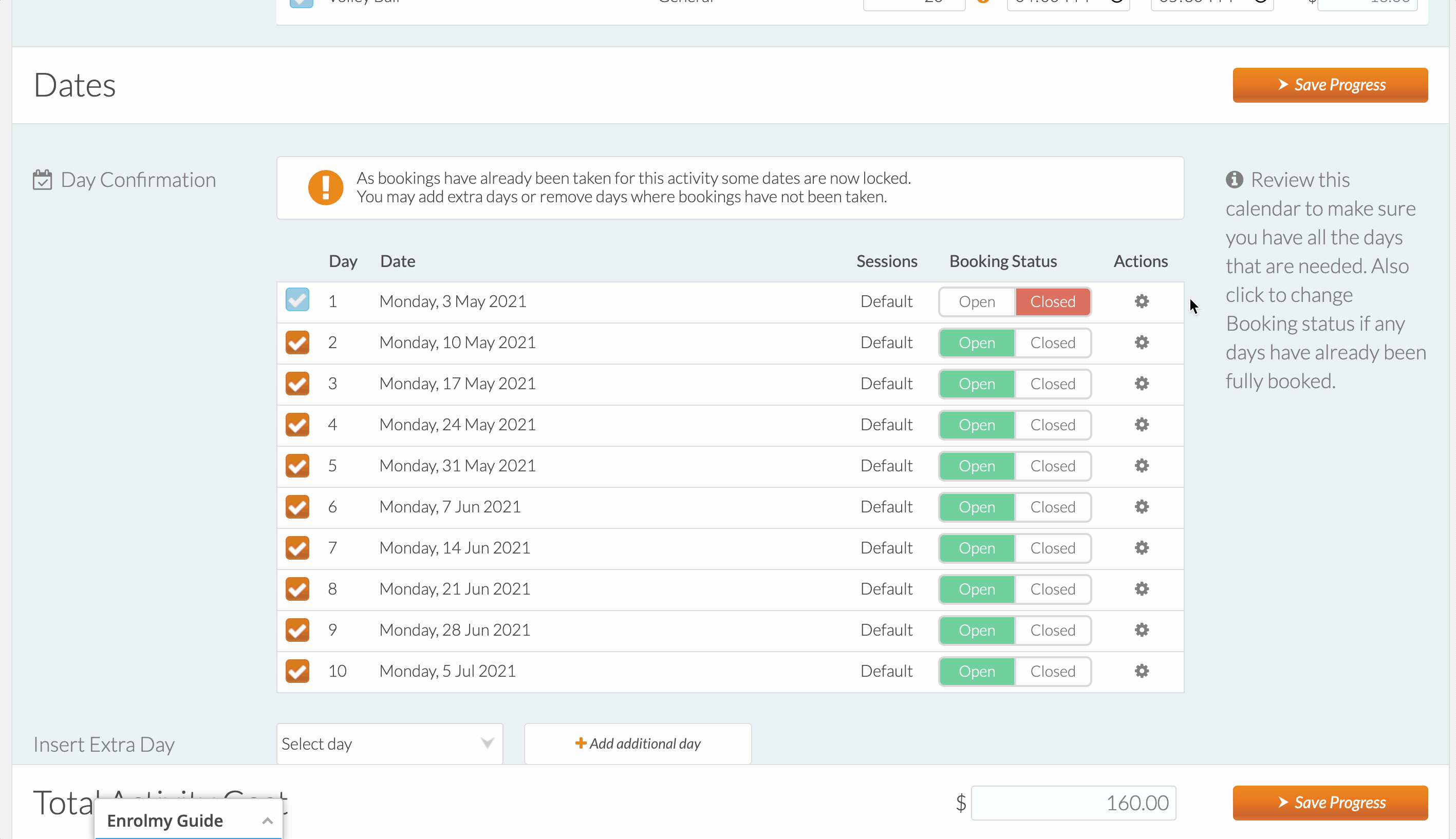 Congratulations! You now know How To Edit a Classes and Lessons Activity once bookings have been made!