Scenarios:
You are a parent and want to know how to sign your child in and out through the QR code option
This document assumes the following:
You are the primary caregiver or authorised pick-up of a child that attends a programme run on Enrolmy Software

You operate a mobile device

You have a camera on your mobile device

You are connected to wifi/data at the time of needing to scan the QR Code
Device Management
The QR code will be scannable for all devices, but you must be connected to data or wifi. Note that depending on how old your device is, you may need to scan the QR code differently. See below on how to manage your device and QR codes scanning
Older devices: You will need to download a QR Code Scanner from your App/Play Store to be able to sign your child in/out the contactless way.

Newer devices: You will be able to use your camera to scan the QR Code.
How To Sign In/Out Using QR Codes
Scan the QR Code using an app (for older devices) or using your phone camera (for newer devices)

Open the link into your browser

Select appropriate answers for questions regarding drop off or pick up, and sessions

Select name/s of child or children

Enter your name

Digitally sign your name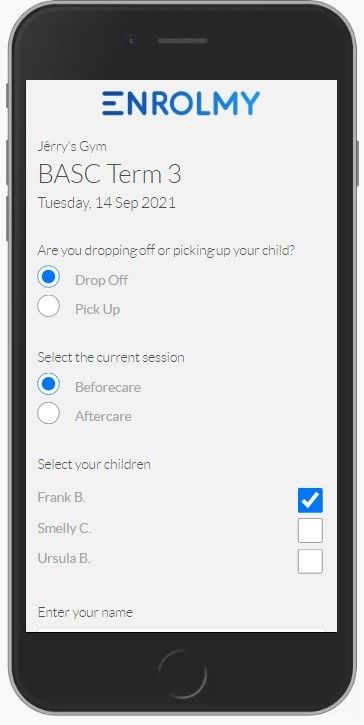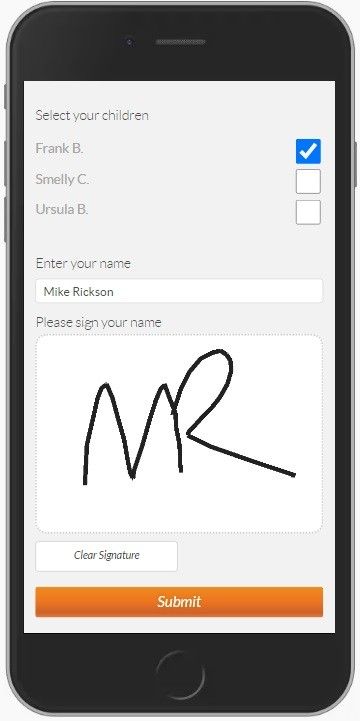 7. Select Submit to complete the contactless sign in/out process
8. In the next webpage you see will display a confirmation message that the child/ren have been successfully signed in/out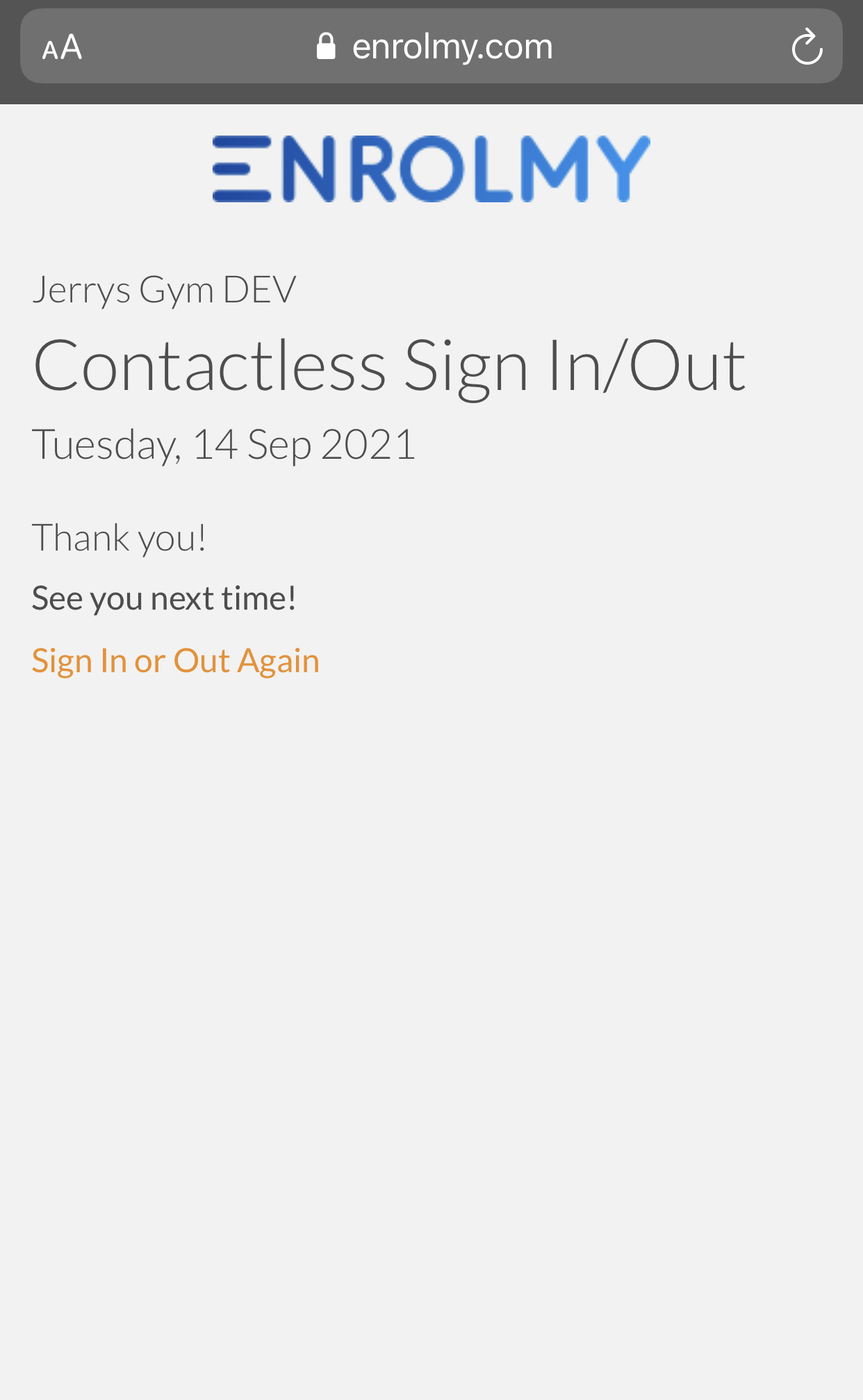 Safety & Security Measures
With your child's safety in mind, Enrolmy has enforced the following;
All children's names will display their full first name and only the first initial of their last name. No other identifying information will display.

It is not possible to operate the contactless sign in or sign out option more than 30 mins before the start of the activity running, and after 45 minutes of the activity finishing.

If the sign-in/out webpage page remains open for longer than 4 minutes, you will be automatically redirected away from the page and will need to re-scan the QR code.

Browser history is modified, so the sign-in/out URL can't be accessed again through browser history at a later date. It is also not possible to guess the web page URL.

The caregiver name, timestamp of the sign-in/out occurring and the digital signature will be lodged with the provider and stamped on their attendance records for that day/session.
Great! Now you understand how a parent uses a QR code!