How To Create A Copy Of A Current Activity
Scenarios:
You want to create new activities quickly and use the same settings that are already setup within your current activity settings
How To Create A Copy of Your Current Activity
Creating a copy of your current activity is the fastest way to set up the next term's activities. This action will pull across all of the activity information you have set up within an activity to a new one!
Within the Activities Tab, search for the activity you wish to copy for the next term.

Select the Action Cog for that activity and select Create A Copy.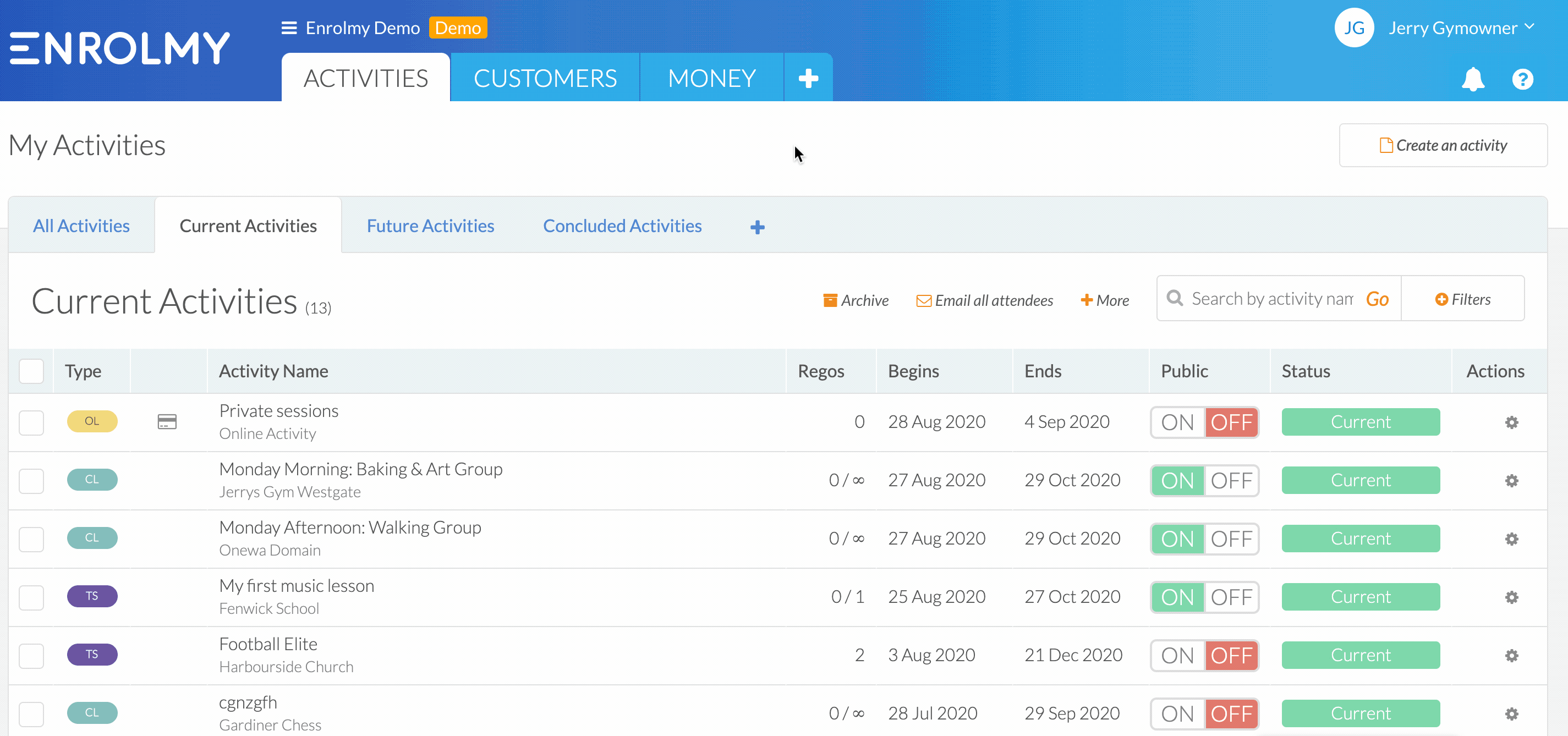 3. Update the new activity settings if need be. Key areas to adjust are:
Activity Name

Venue

Session times and costs

Dates

Discounts
4. Save the copied activity with its updated information.

Awesome! You know how to create a copy of your activity.