How To Sign Children In & Out On The Enrolmy Sign In Kiosk Using The Signature Mode
Scenarios:
You have an activity running

You want the guardians to sign in and sign out the attendees using the Enrolmy Sign In Kiosk

You have chosen to use the signature mode for the parent kiosk app
This document assumes the following:
You have downloaded the latest version of the Enrolmy Sign In Kiosk on your tablet

You have an activity running on the day

You have added your on-site staff to the activity
How To Choose Signature Mode For Signing In And Out A Child on the Kiosk
Head into your account settings and select Advanced org

Scroll down to the Parent Kiosk App and select "Parents will sign in/out with a signature"
Please note: Ensure with the activity itself within the booking settings that the kiosk app mode is in line with what you selected within the account settings:

How to Sign In And Out A Child on the Kiosk
Select if Signing In or Out a child

Find the name of the child

Select the name of the guardian signing in or out the child

Complete the sign-in or out by inputting a signature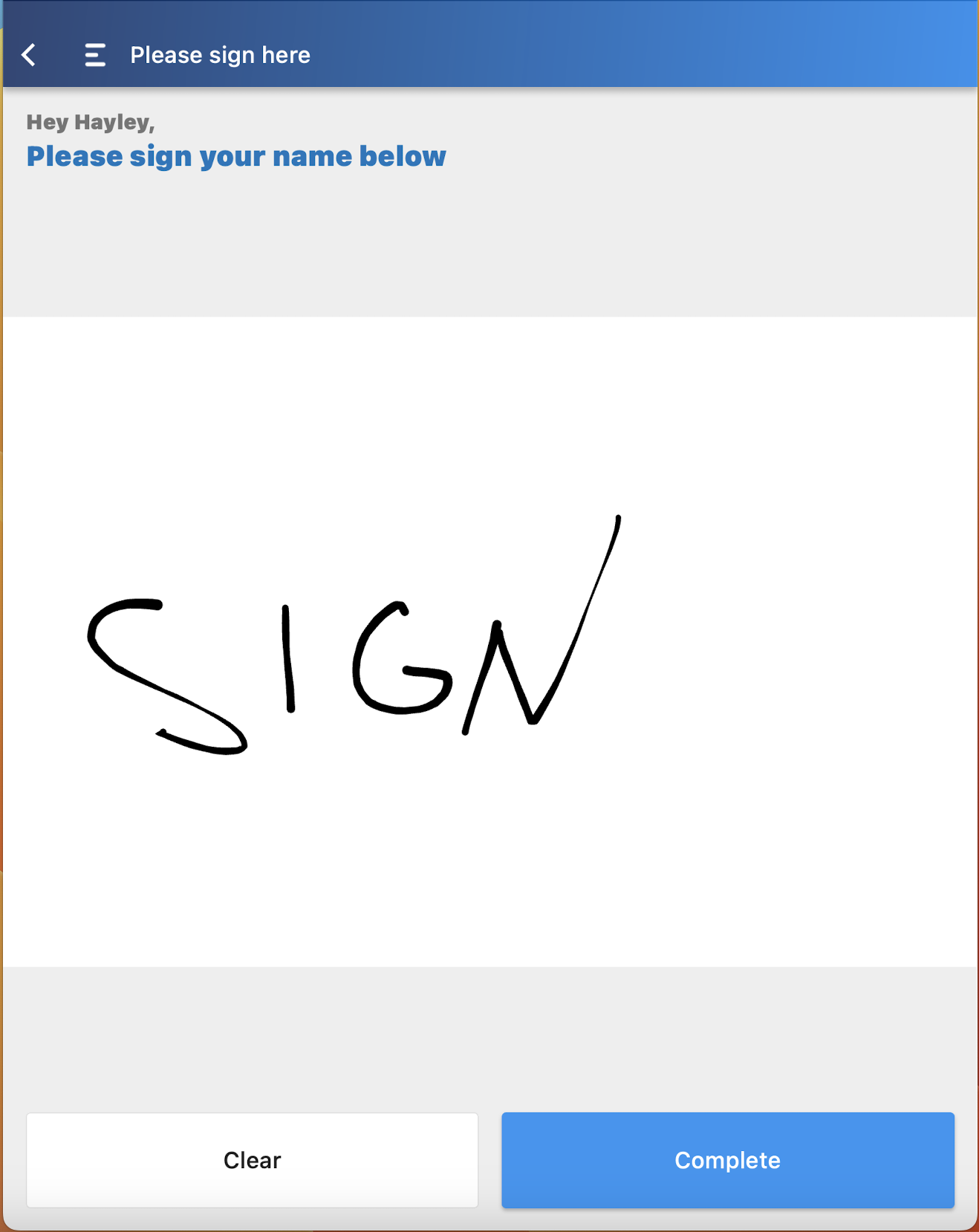 The guardian names that appear on the tablet app are generated from the Authorised Pick Up list in the safety form provided by the child's guardian/parent.
Awesome! You now know how to sign in or out children on the Enrolmy Sign In Kiosk using a signature!