How Your Parents Can Change Their Password
Scenarios:
A parent has an existing Enrolmy Account and wants to change their password that they log into Enrolmy with
This document assumes you know the following:
You can provide the below steps directly to a parent to guide them on how to change their password.
How To Change Your Password within Your Parent Portal
This will allow you to:
Login to Enrolmy with a new password
1. Log in to your Enrolmy account with your current email address
2. Head to your profile and select Change Password
3. Enter your new password and old password for security reasons
4. Select Submit to save changes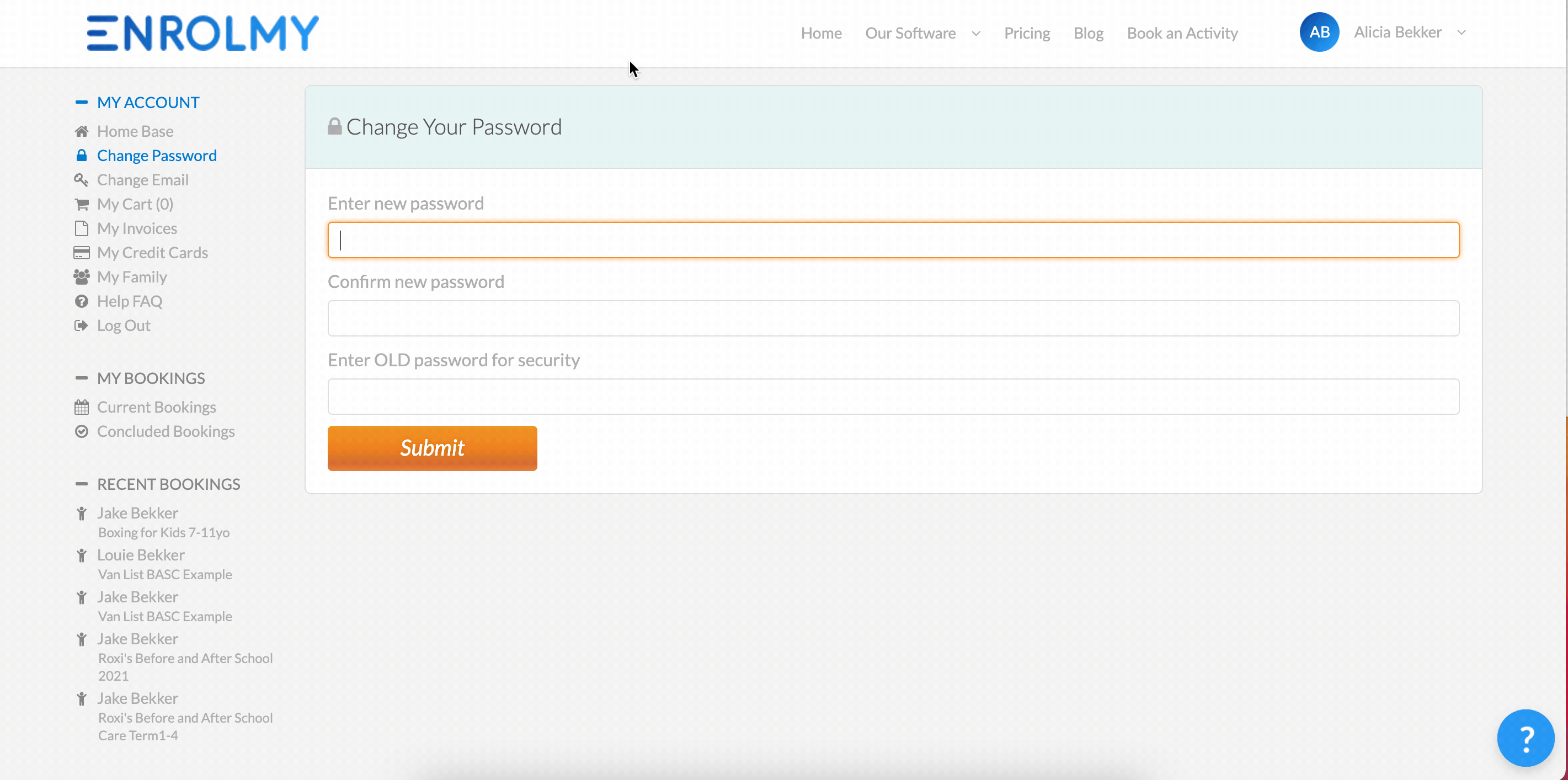 5. You will see the confirmation message on your screen
6. You will receive an email confirmation of your password change
How To Change Your Password From The Login Page
1. Head to https://enrolmy.com/auth/login, and input your account email address
2. Select Forgot your password?
3. Choose to Email me a link
4. Check your inbox for a password reset link or select Resend password reset link again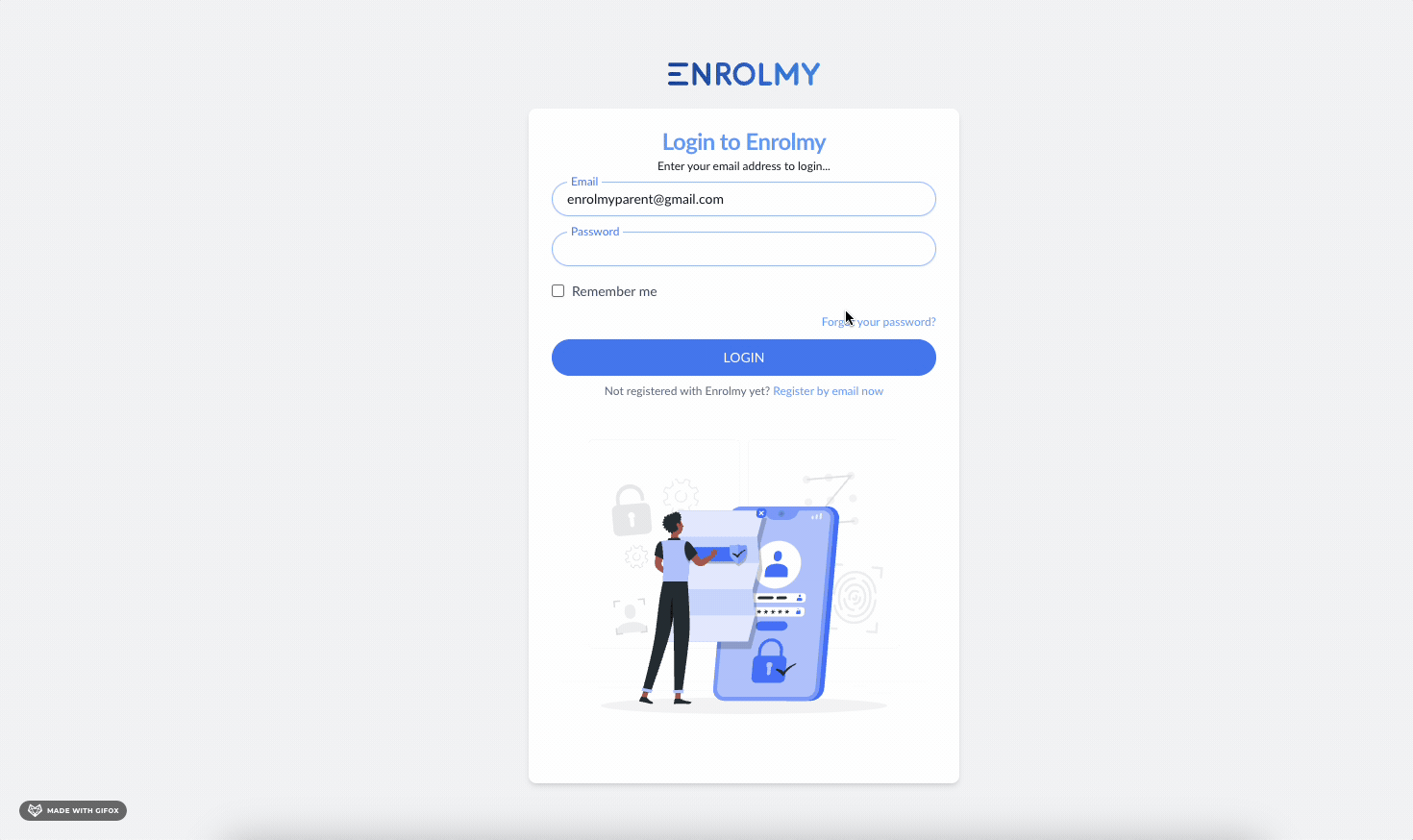 5. Follow the prompts in your email to open the Enrolmy password reset URL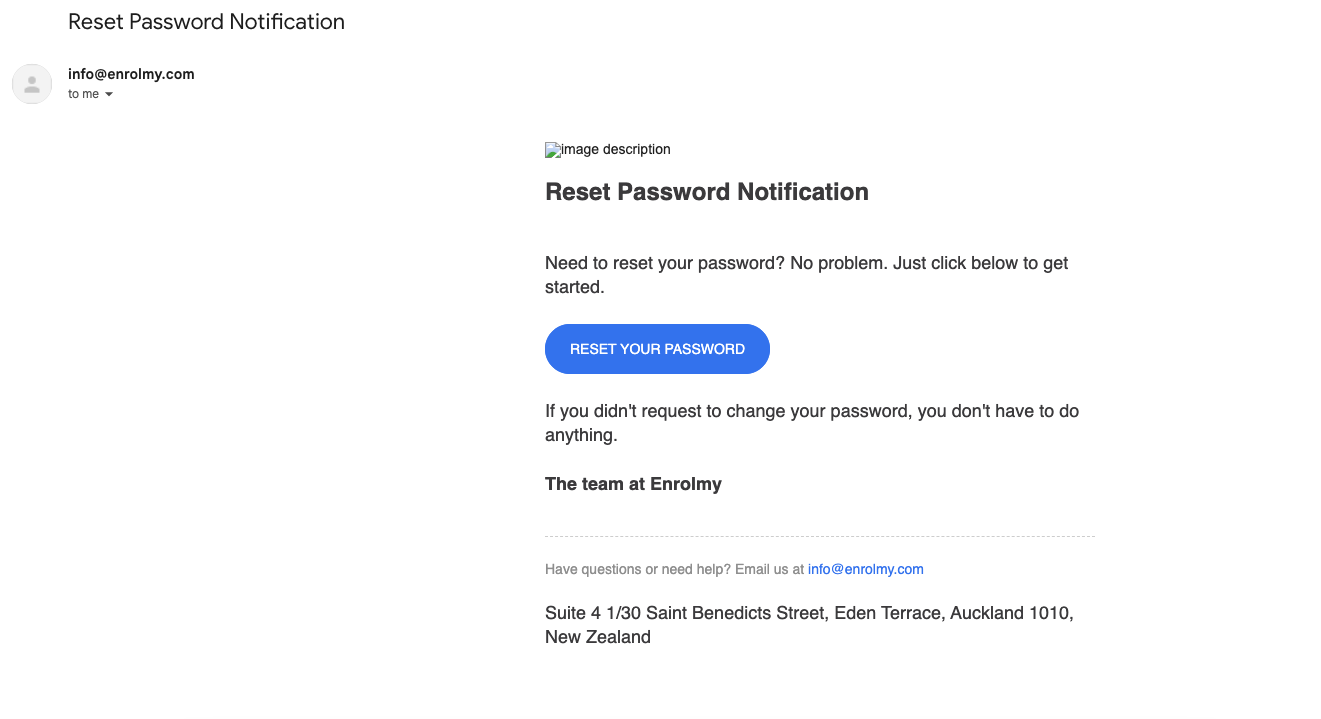 6. Input your new password
7. If your passwords do not match or need specific characters, Enrolmy will notify you
8. Select Set Password to submit your new password
9. You will receive an email confirmation in your inbox
Awesome! You have successfully created a password for your Enrolmy login!