Single Child Attendance Explained
Scenarios:
You would like to understand the Single Child Attendance Feature and its associated functionalities

You would like to make changes to bookings in one easy go
This document assumes the following:
You are a proficient Enrolmy User

You have bookings associated with activities

You understand how to edit a booking
Where To Find The Single Child Attendance
The Single Child Attendance allows you to view or edit bookings for a single attendee displayed in a "list" format, which can be found by editing an attendee booking.
You can toggle between the calendar view versus the list view: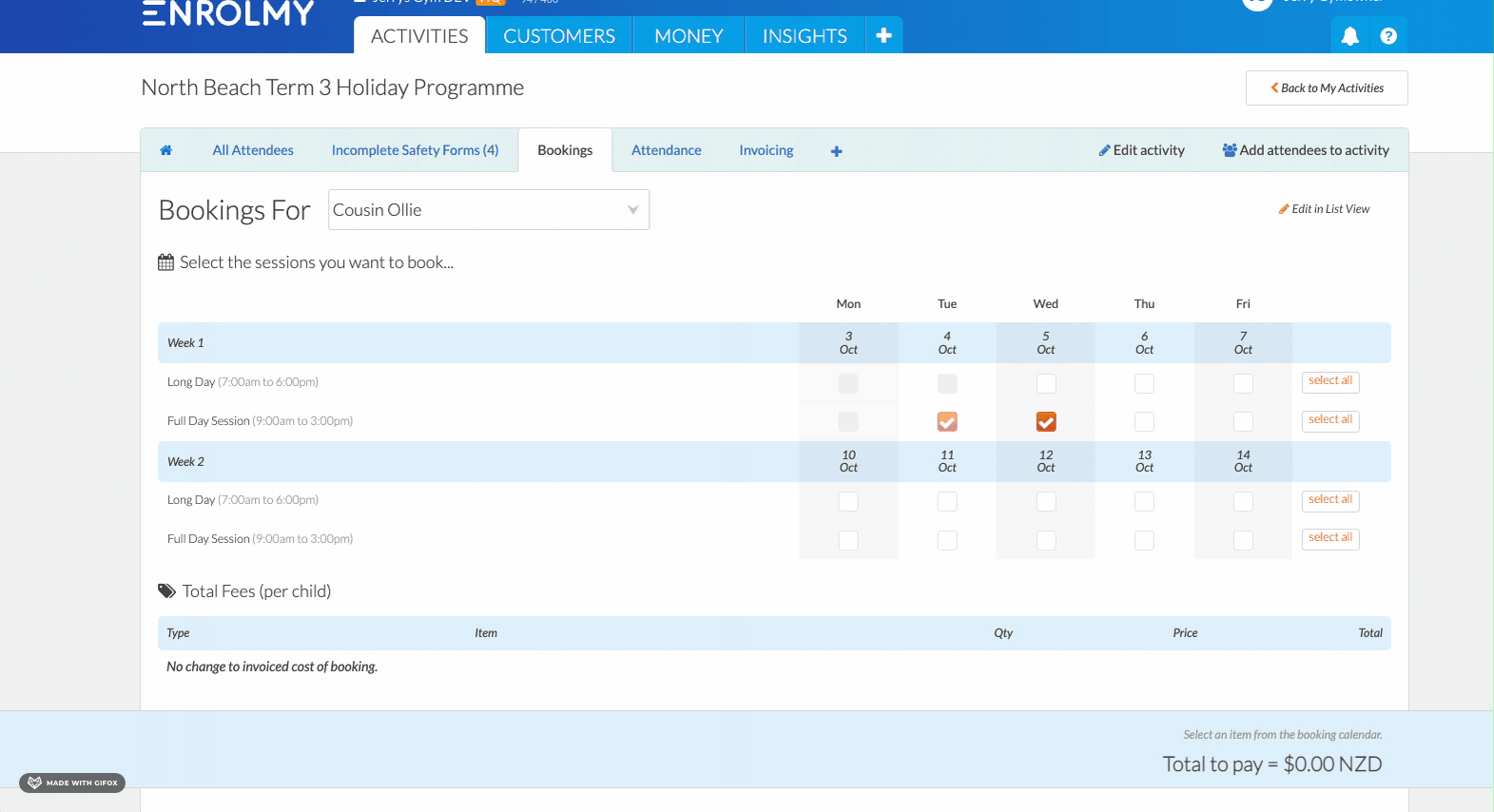 Single Child Attendance Functionalities
Functionality
Filters
Attendees
Toggle between different attendees and their bookings: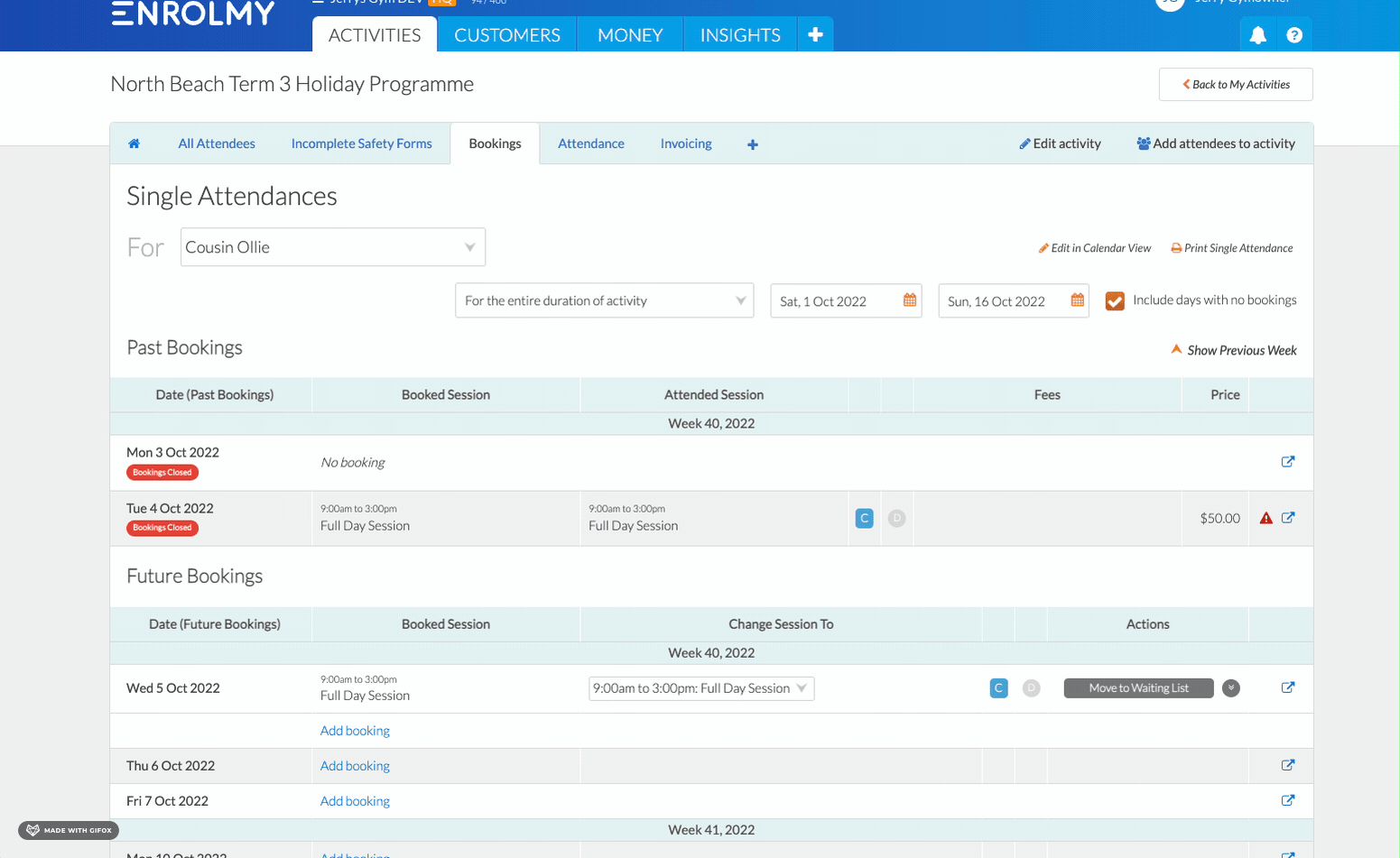 Date Selection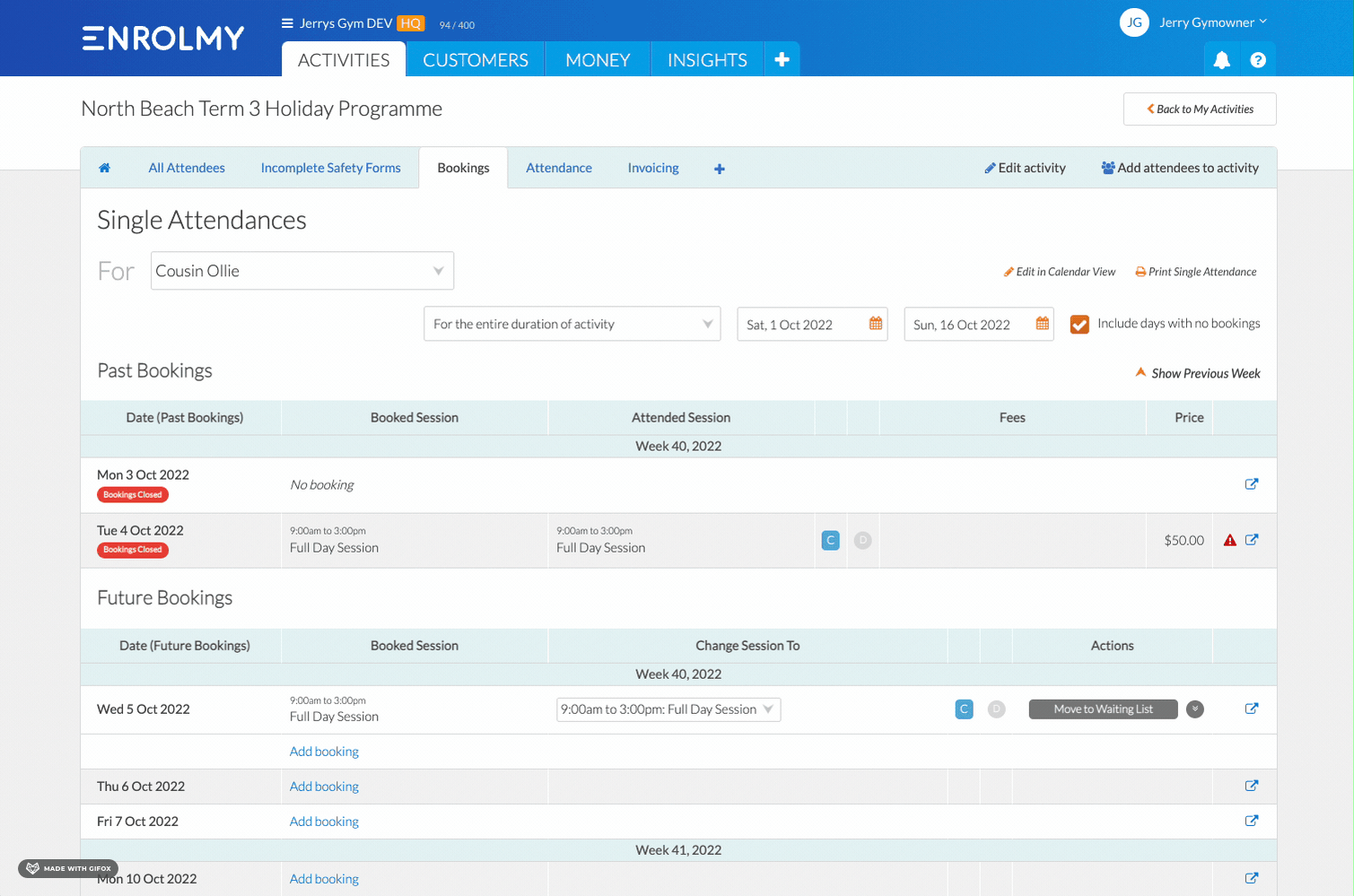 Bookings
Past Bookings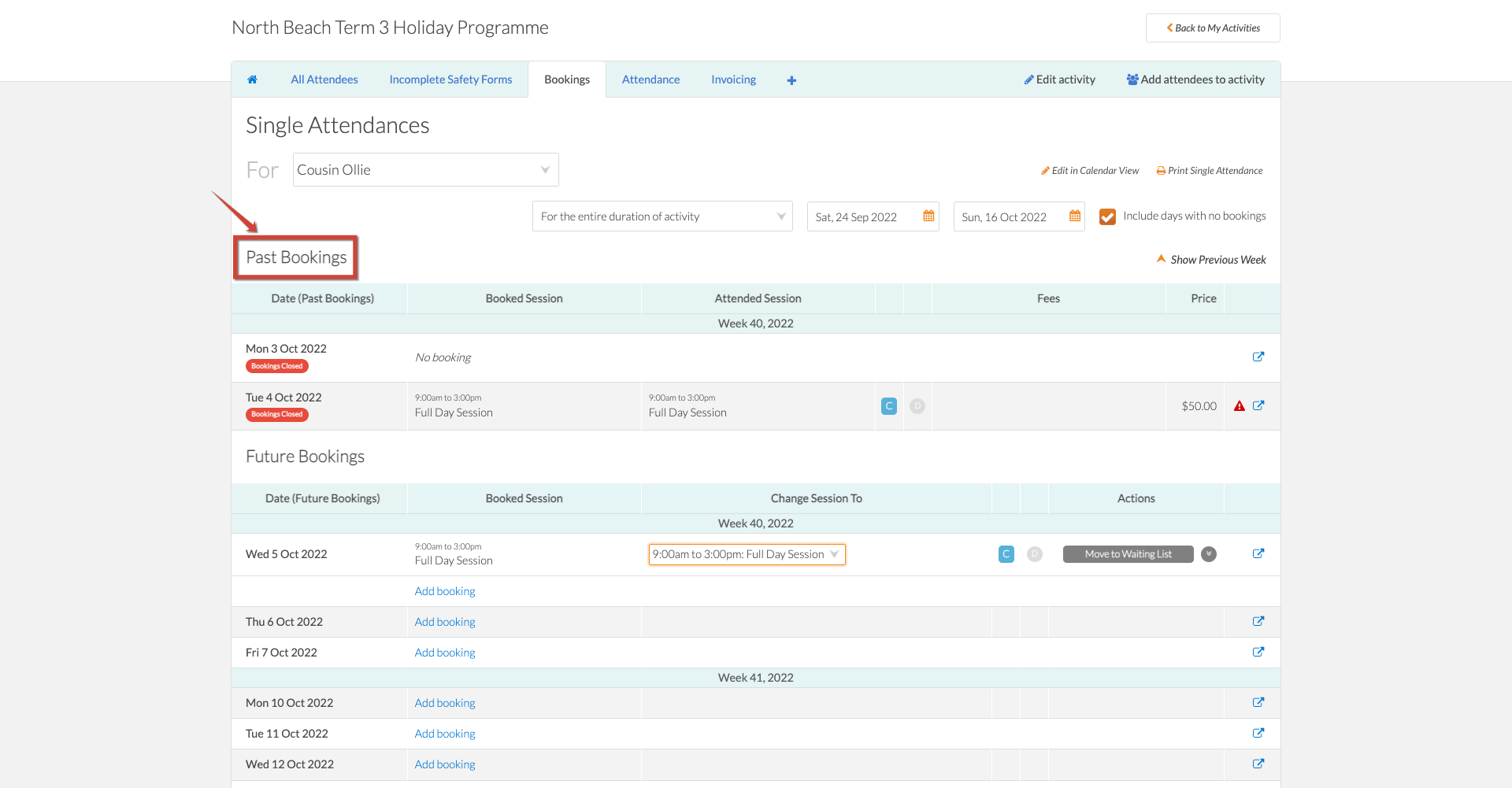 These bookings cannot be edited as bookings are closed → you will need to head to the attendance reconciliation to make changes.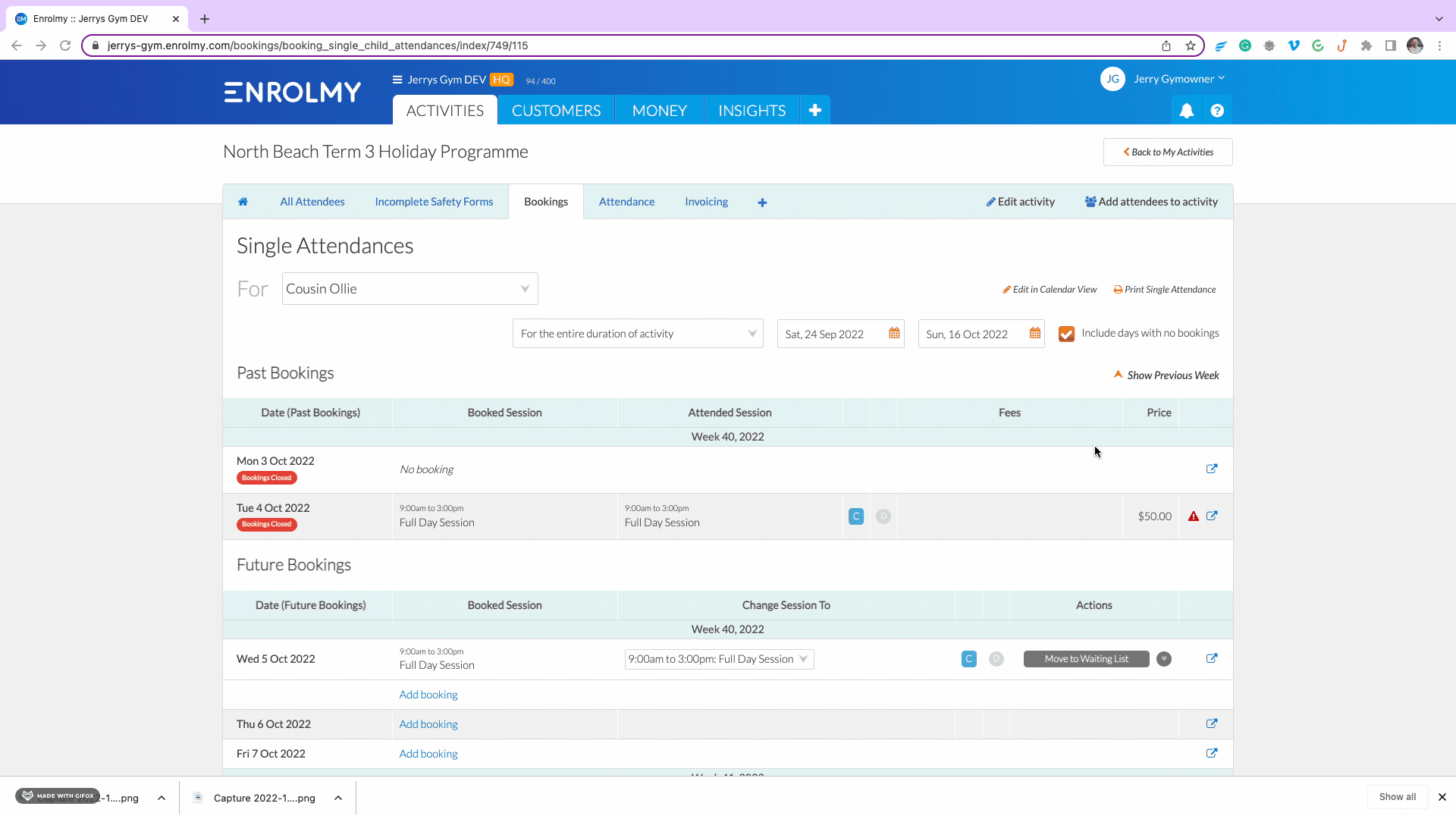 Future Bookings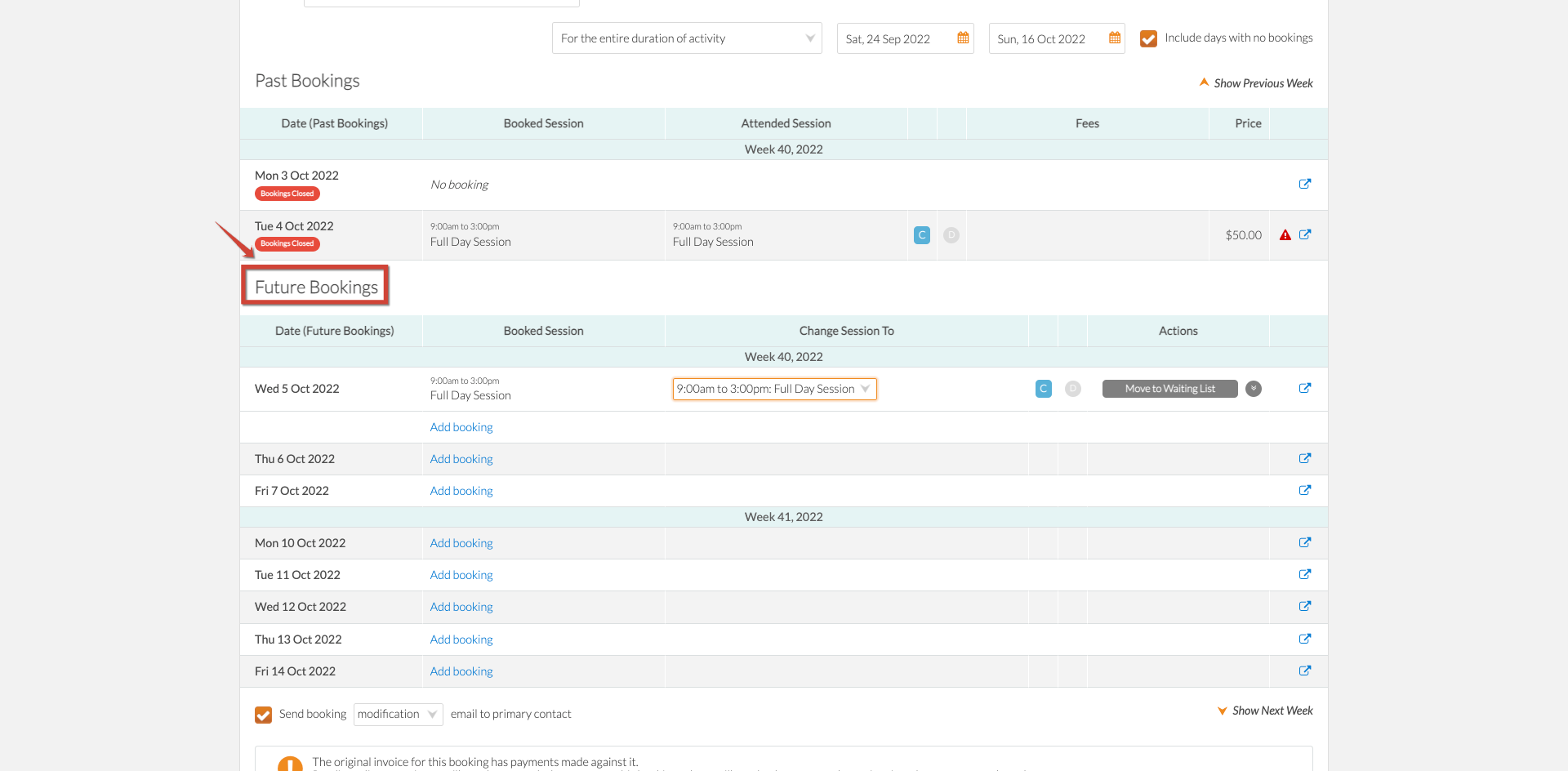 These bookings can be edited as bookings are not yet closed.
You can edit these bookings by selecting the relevant session:

Adding Bookings
You can add bookings for future dates all in one go by selecting Add Booking and choosing the relevant session: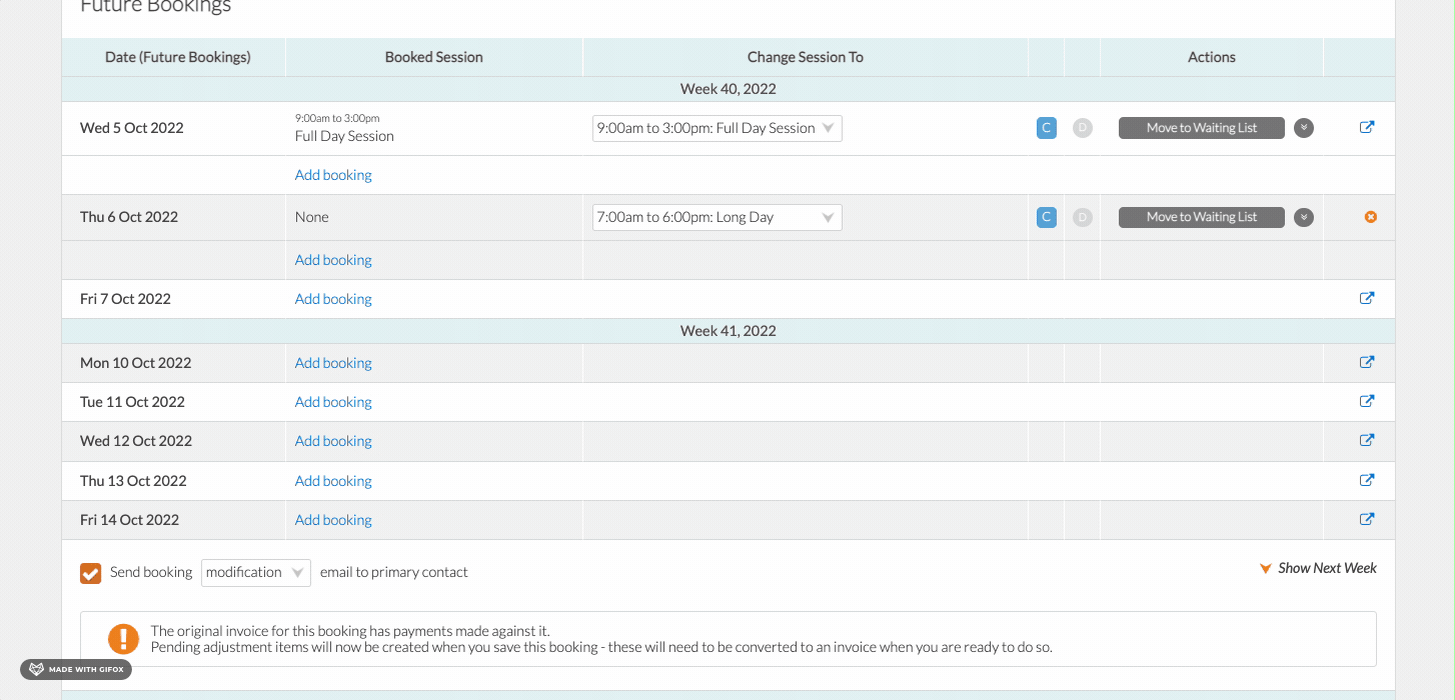 Moving onto/off Waitlist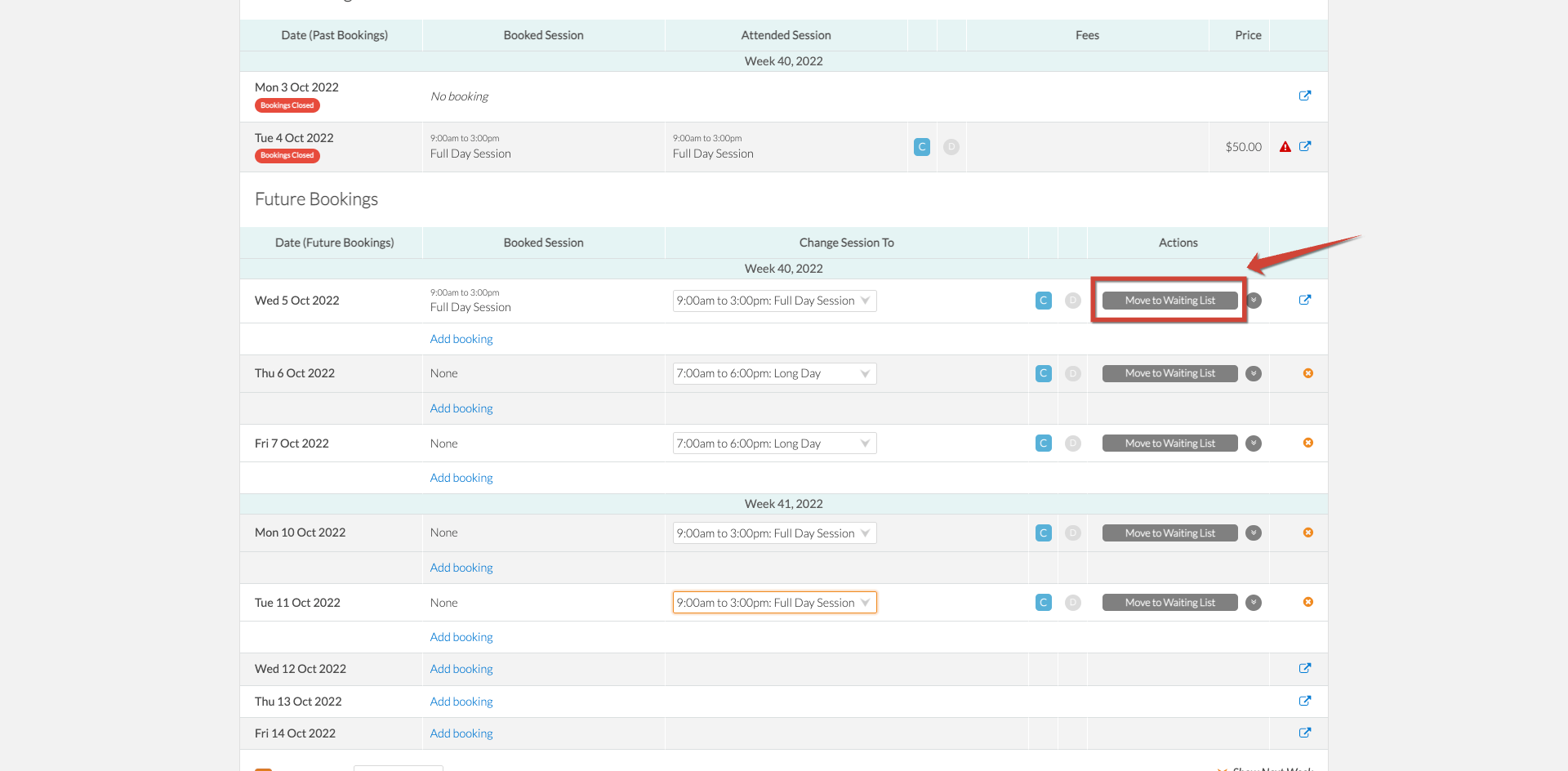 You can easily toggle between an active booking versus a waitlisted booking for a single day:
Or in bulk: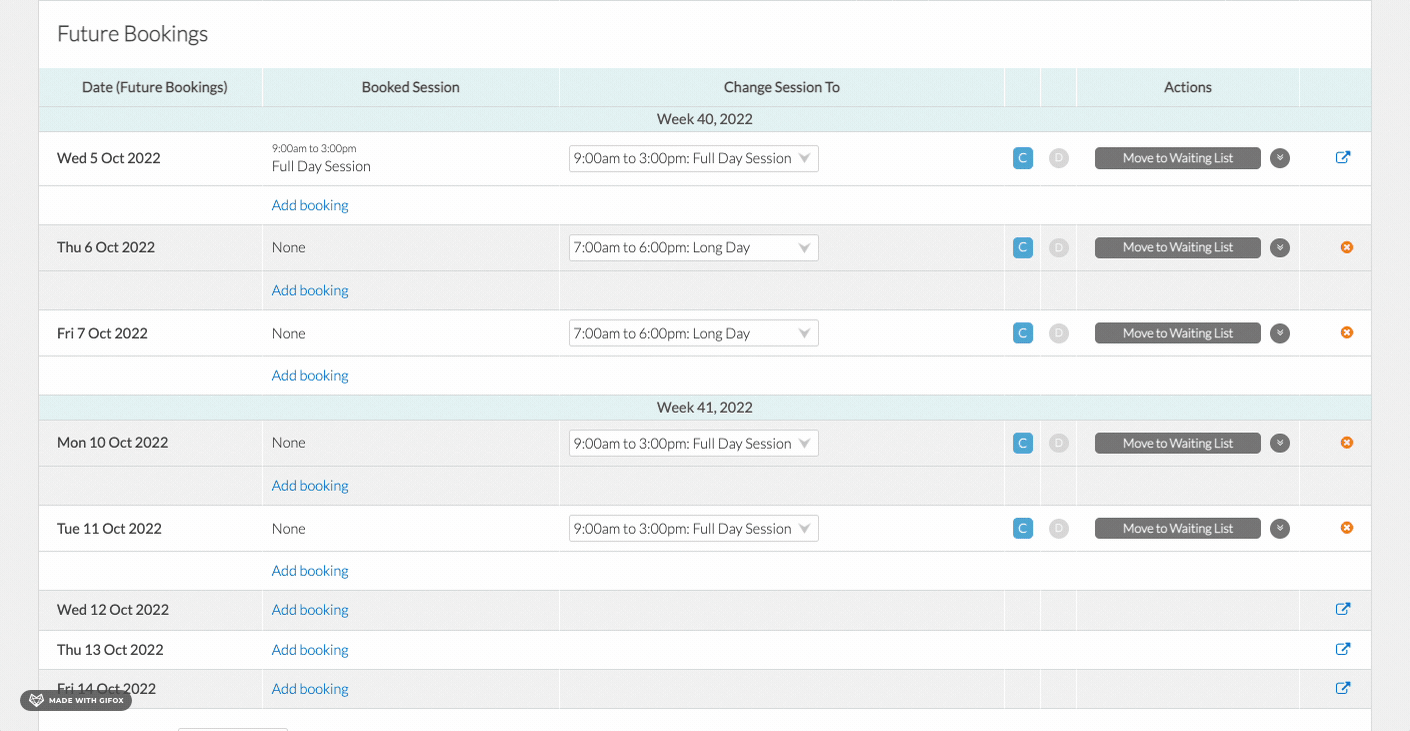 Additional
Attendance Status for past bookings

View and add notes
Any notes added on the Mobile App or the desktop within the Attendance will show in this area: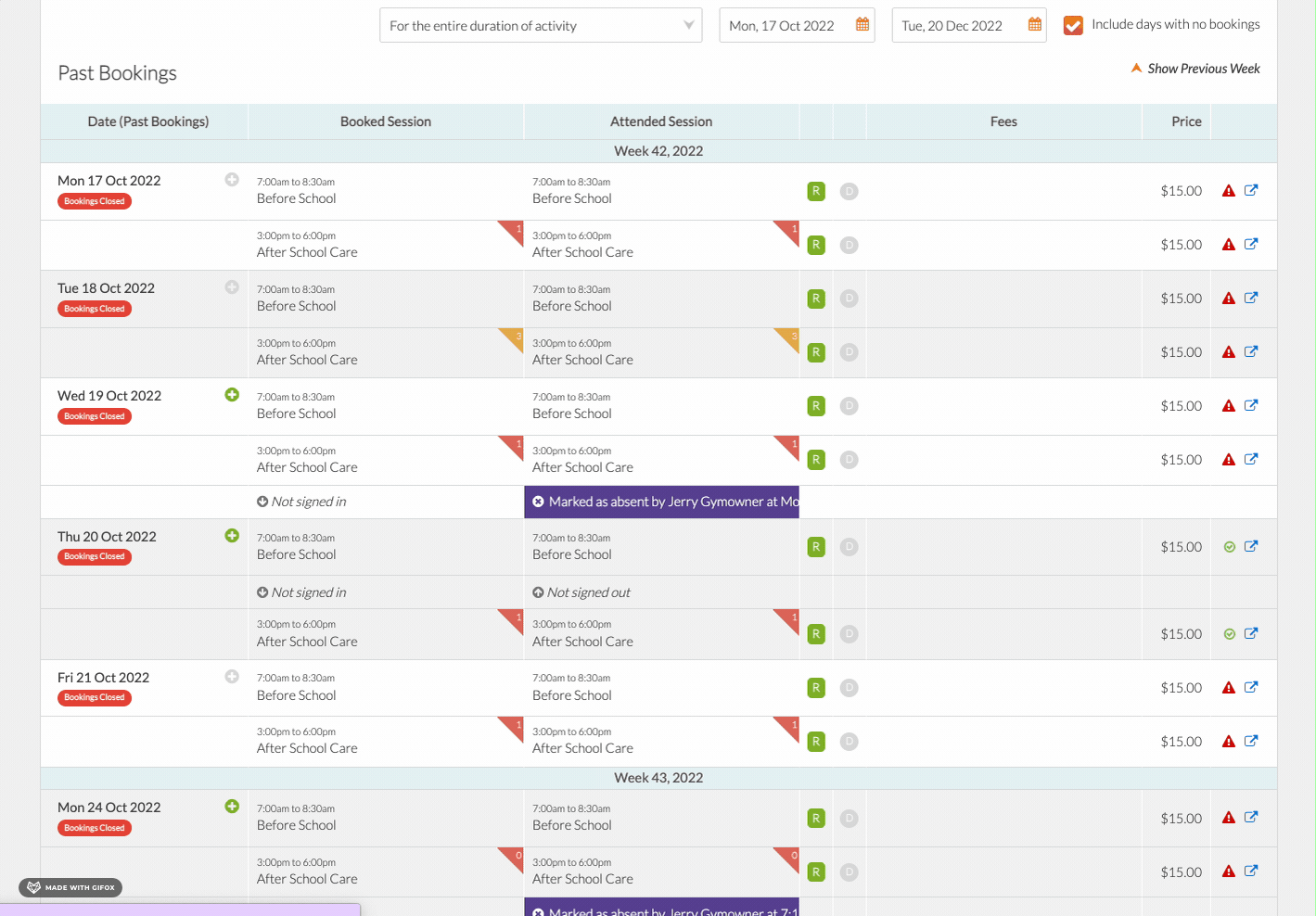 Session Cap Identifier
If any caps have been added to sessions, these will be visible within this area. If the cap has been reached, the added session will automatically go onto a waitlist in which you can override by making it an active booking:

Awesome! You now know how to use the Single Child Attendance!