View Invoices From Enrolmy In Xero
Scenarios:
You want to view Enrolmy invoice in Xero
This document assumes the following:
You have set up your activity on Enrolmy

Your do Xero Sync regularly
View Invoices From Enrolmy In Xero
It is possible to jump directly to the corresponding invoice in Xero from inside Enrolmy. Only invoices approved in Enrolmy will flow and be visible in Xero.
Navigate to the full view of any invoice that has been synced with Xero

Click the View in Xero link:

This will then take you directly to the invoice within Xero
Identifying if an Enrolmy Invoice / Credit Note Synced in Xero
To identify which invoices or credit notes are already synced with Xero, there should be a Xero bubble beside the Invoice or Credit Note number.
If there are invoices or credit notes that do not have a Xero bubble beside them, it is recommended to do a Xero sync.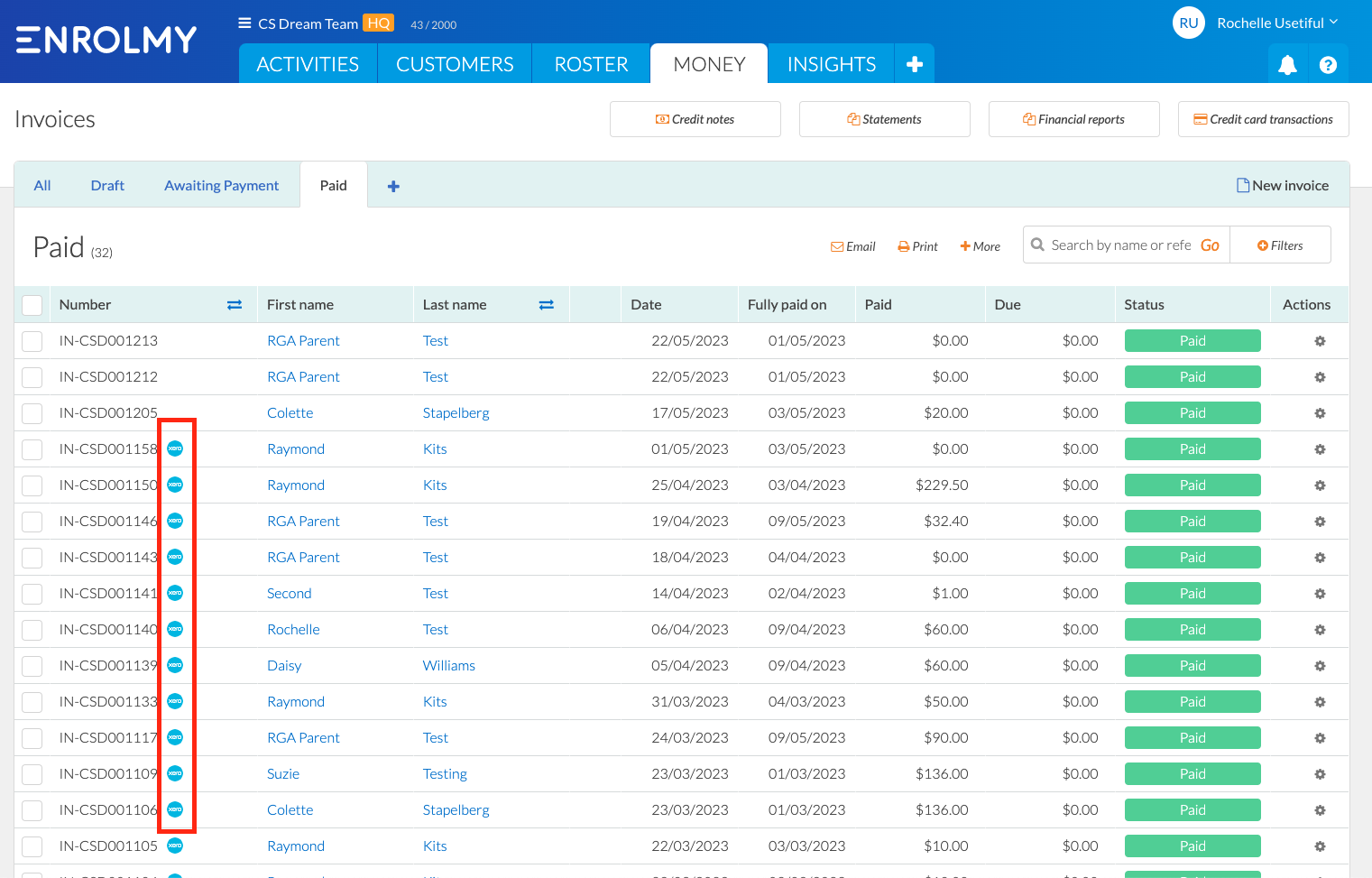 Congratulations! You now know how to view Enrolmy invoices in Xero!