Convert Free Trial Into Full Term Booking For Team Sports
Scenarios:
You have a customer who has booked a free trial.

They now want you to book them in for the rest of the activity.
This document assumes the following:
You have an existing Teams Sports activity set up on Enrolmy.

You have selected to allow Free Trials.

You have Free Trial bookings in your activity.
How To Convert Free Trials Into Full Term Bookings
If you have not yet set up free trials for your Team Sports activity and would like to do so, please click How To Setup Free Trials In Team Sports
1. Within your Team sports activity, select 'Booked in'.
2. Click the Action cog next to the free trial customer you wish to convert.
3. Select Convert to Full Booking.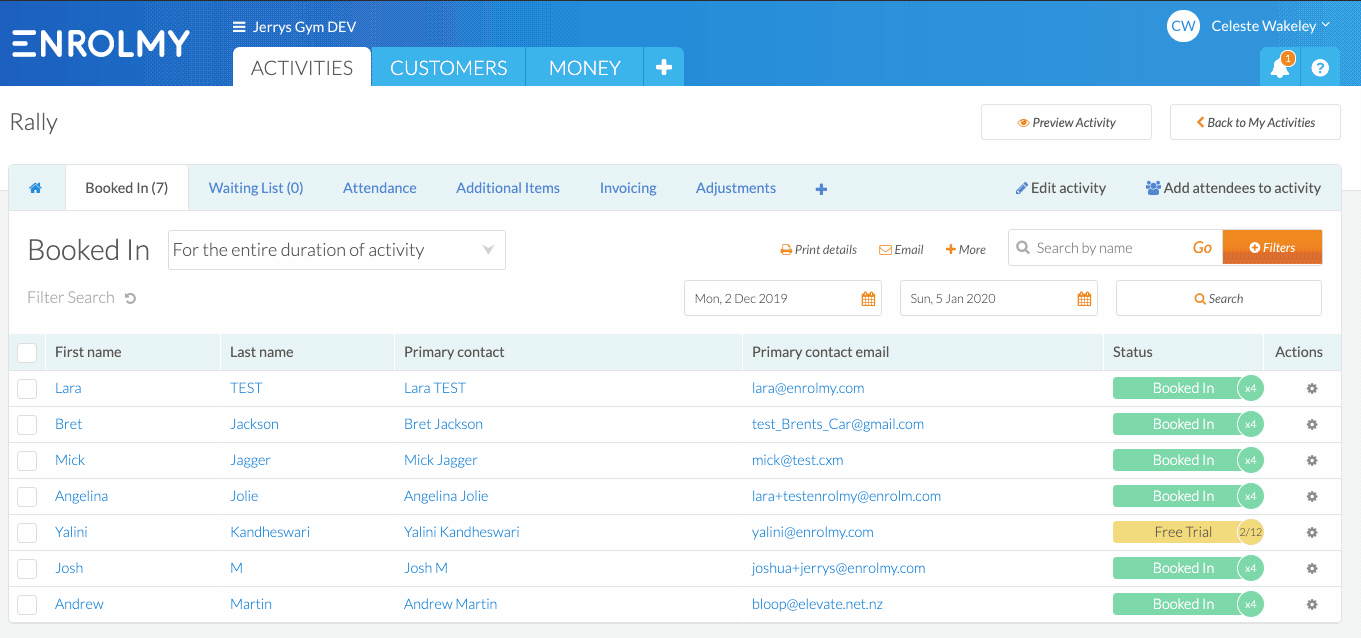 Select Customer Term Dates
4. You will then see a screen similar to the screenshots below.
Please check that the dates are correct for the free trials and normal sessions.

Ensure that you also check the prices for each session in the Total Fees section.
5. Select Save and create pending adjustments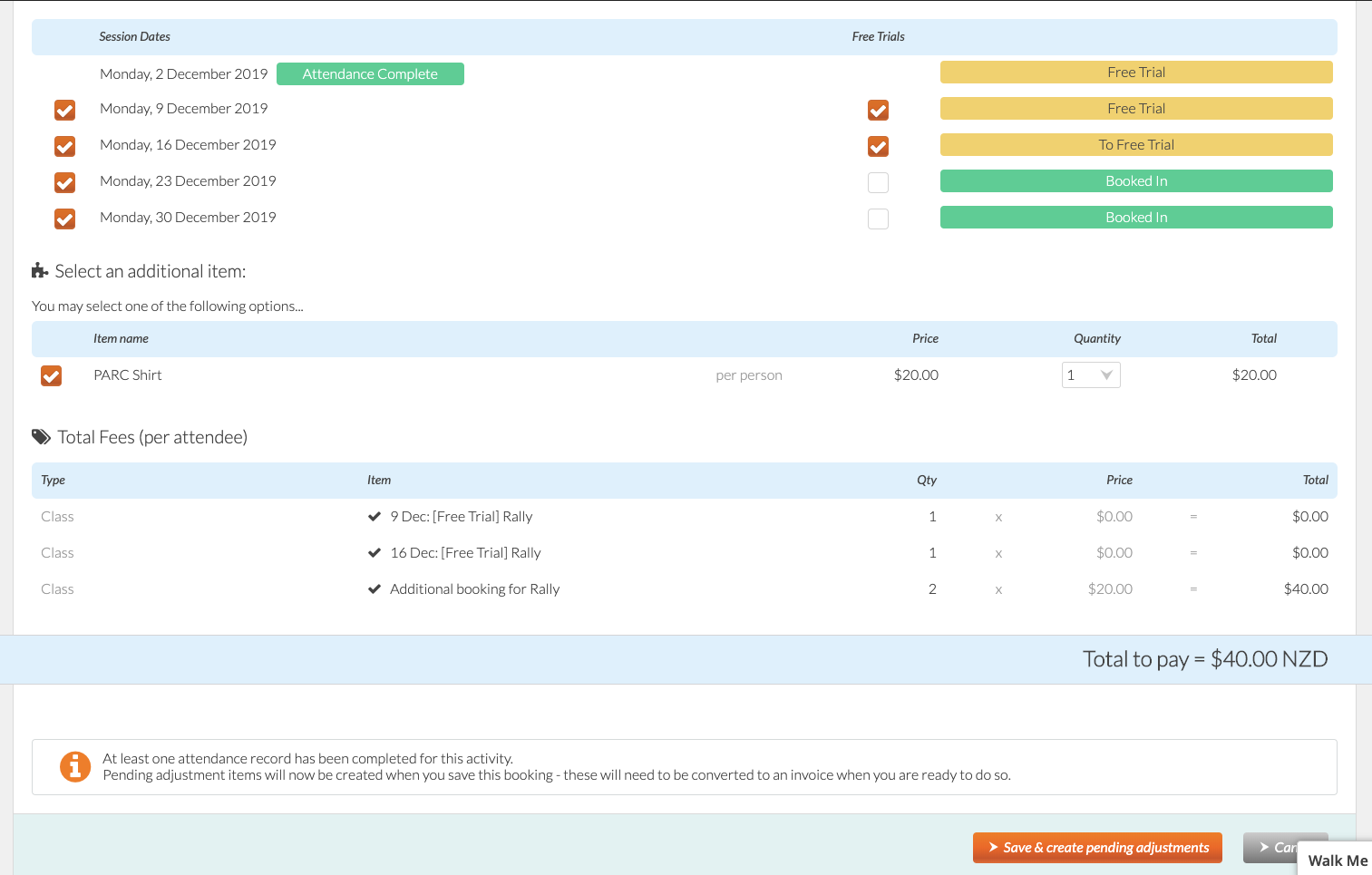 6. Click on the Adjustments tab in the activity
7. Select the adjustment and click Convert to Invoices and Credit Notes
8. Head to the draft invoice section
9. Select the customer's invoice and click approve and send the invoice to the billpayer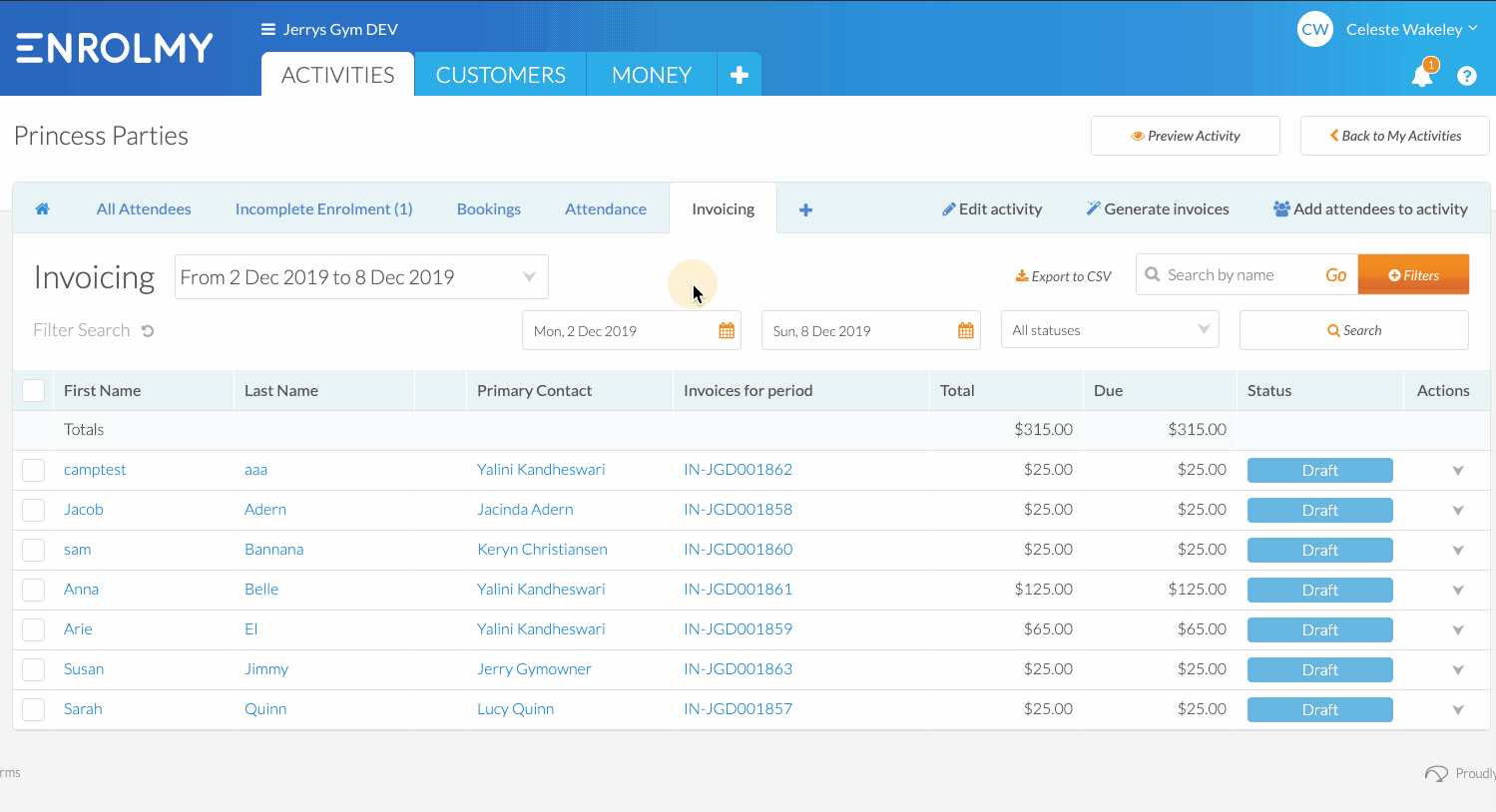 Email Confirmation To Customers
The customer should receive an automatic email if...
The trial session was yesterday

They weren't absent for your trial

They have no more active bookings in the activity

They haven't received a "your free trial has ended" email before.
How Settings Work
No obligation free trial + Pro-rata = Parent must pay for free trials and all future sessions.

No obligation free trial (no pro-rata) = Parent must pay for all sessions (ie full price).

Free trial + Pro-rata = Parent only needs to pay for future sessions.

Free trial (no pro-rata) = Parent must pay for all sessions except the free trials.
Great! You now know how to convert your free trials into full bookings!