How To Check Enrolmy's System Status
Scenarios:
You have had an interruption while using Enrolmy
This document assumes the following:
Enrolmy Status Page
The Enrolmy System Status Page is available for you to check when you are having trouble on the Enrolmy site or the Enrolmy App.
The page shows how well each product/system of Enrolmy is performing. Mostly, you will see that all systems are operational (functioning correctly).
However, you may sometimes see:
Desktop login interruption

Enrolmy for Providers Mobile application login interruption

Sign In Kiosk application login interruption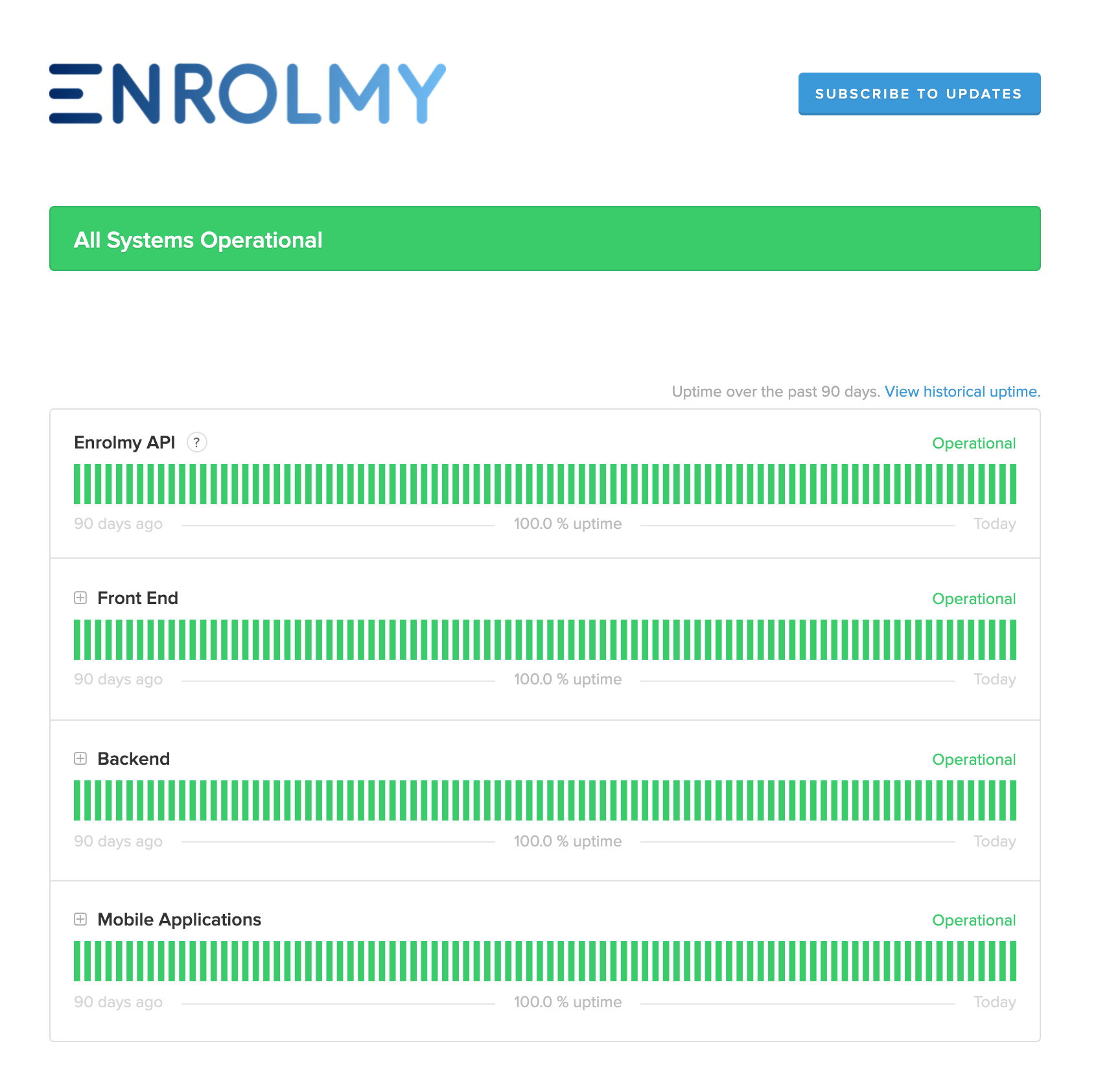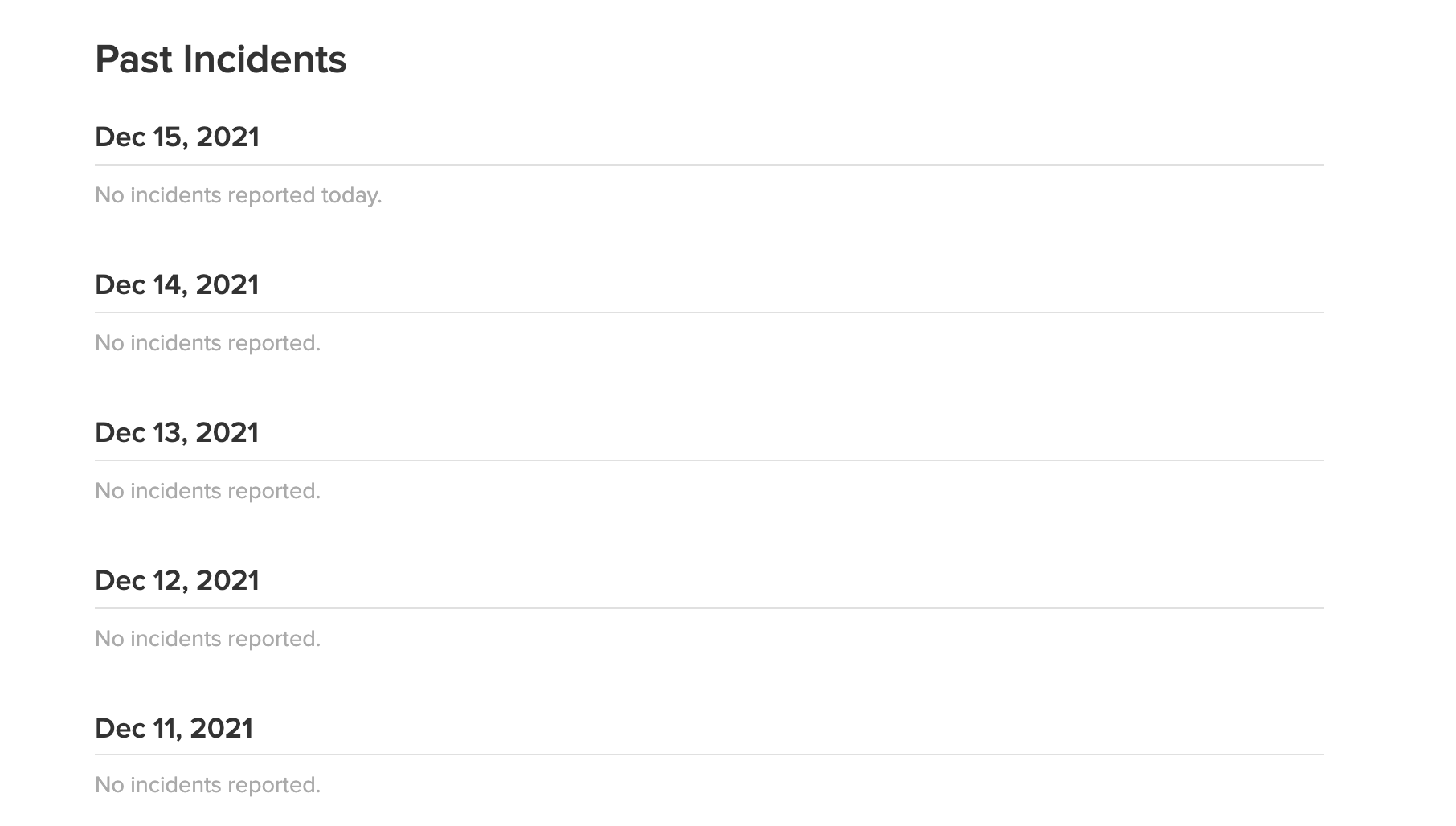 Great! You now know how to check the status of Enrolmy!