How To Setup Enrolmy Customer IDs Against Xero Contacts
Scenarios:
You want to know how to link a customer Enrolmy ID against the same contact inside Xero

You want to know how to use Enrolmy ID's as payment references during payment reconciliation inside Xero
This document assumes you know the following:
You understand basic accounting principles and how to navigate Xero Accounting Software

Your organisation has activated the Xero Add-On
Enrolmy ensures that all customers have an Enrolmy ID associated with it. This can be used as a payment reference that customers use to speed up the bank reconciliation process within Xero. There are four steps to be followed in order to use Enrolmy ID's within Xero:
Setup Enrolmy ID's against Xero contacts

How To Create A Xero Rule against Xero contacts - Create A Xero Bank Rule Using Enrolmy ID's

Communicate with parents to use this Enrolmy ID as a reference - Communicate Payment Reference Needs To Parents
How To Setup Enrolmy Customer IDs Against Xero Contacts
Firstly, find your Enrolmy customer IDs.
Head to your Customers tab

Select the # icon next to show

The Contact column will then display the customer's Enrolmy ID
Once you have identified where to find these Enrolmy IDs, you then need to add these to each contact account within Xero. This can be achieved by:
Log into your Xero account

Select Contacts, then All Contacts

Search and select the relevant contact that you want to add the Enrolmy ID too

Select Edit and Add Account Code

Save changes
*You will need to complete the above process for each contact.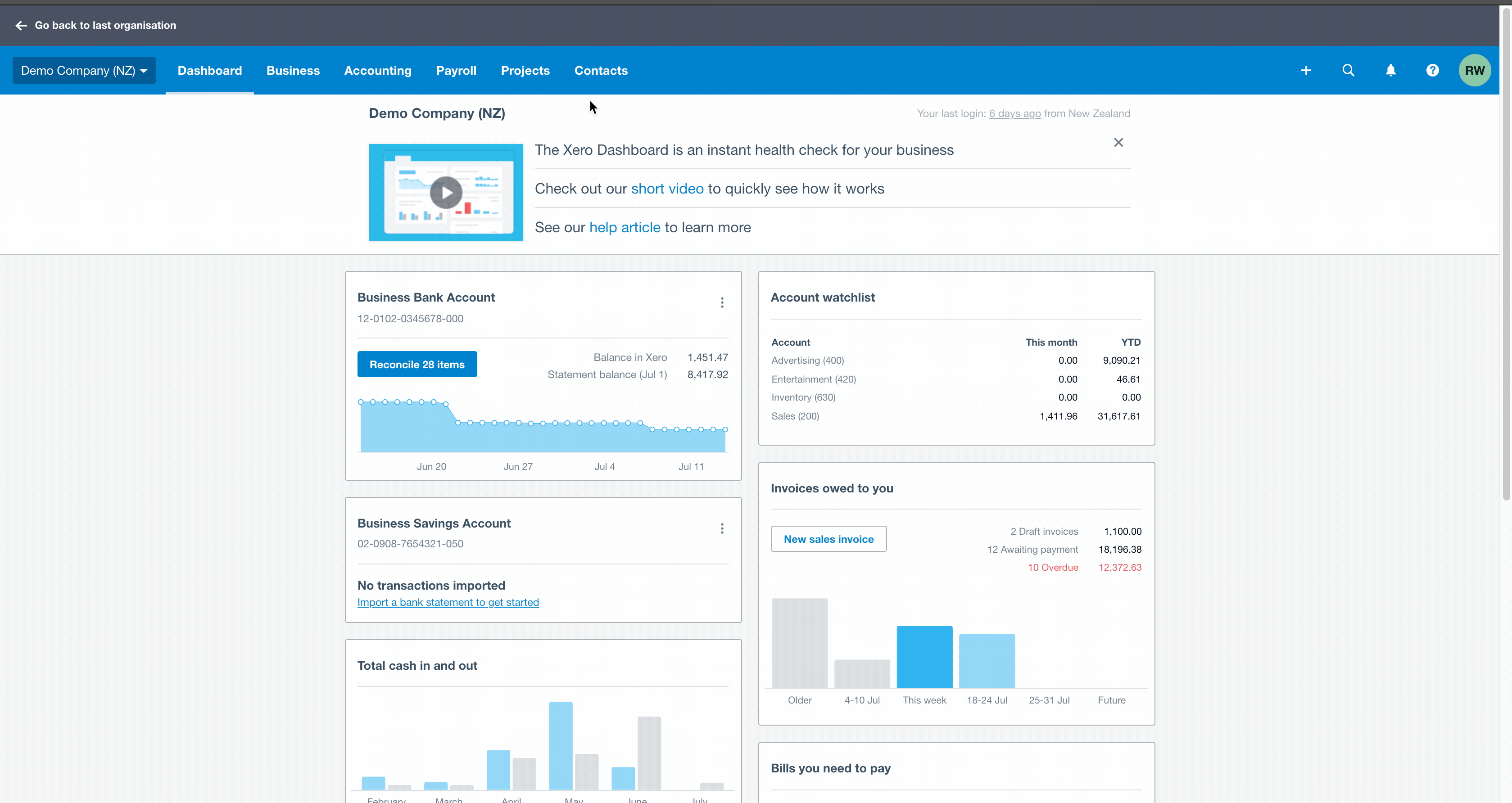 How To Create A Xero Bank Rule Using Enrolmy IDs
Bank rules save you manually creating a new transaction each time you get a recurring or similar type of bank statement line. You tell Xero how these statement lines should be coded so that Xero can suggest the correct type of transaction and complete some of the details for you.
Enter the relevant Enrolmy information into your bank rule for that specific parent, along with the Enrolmy ID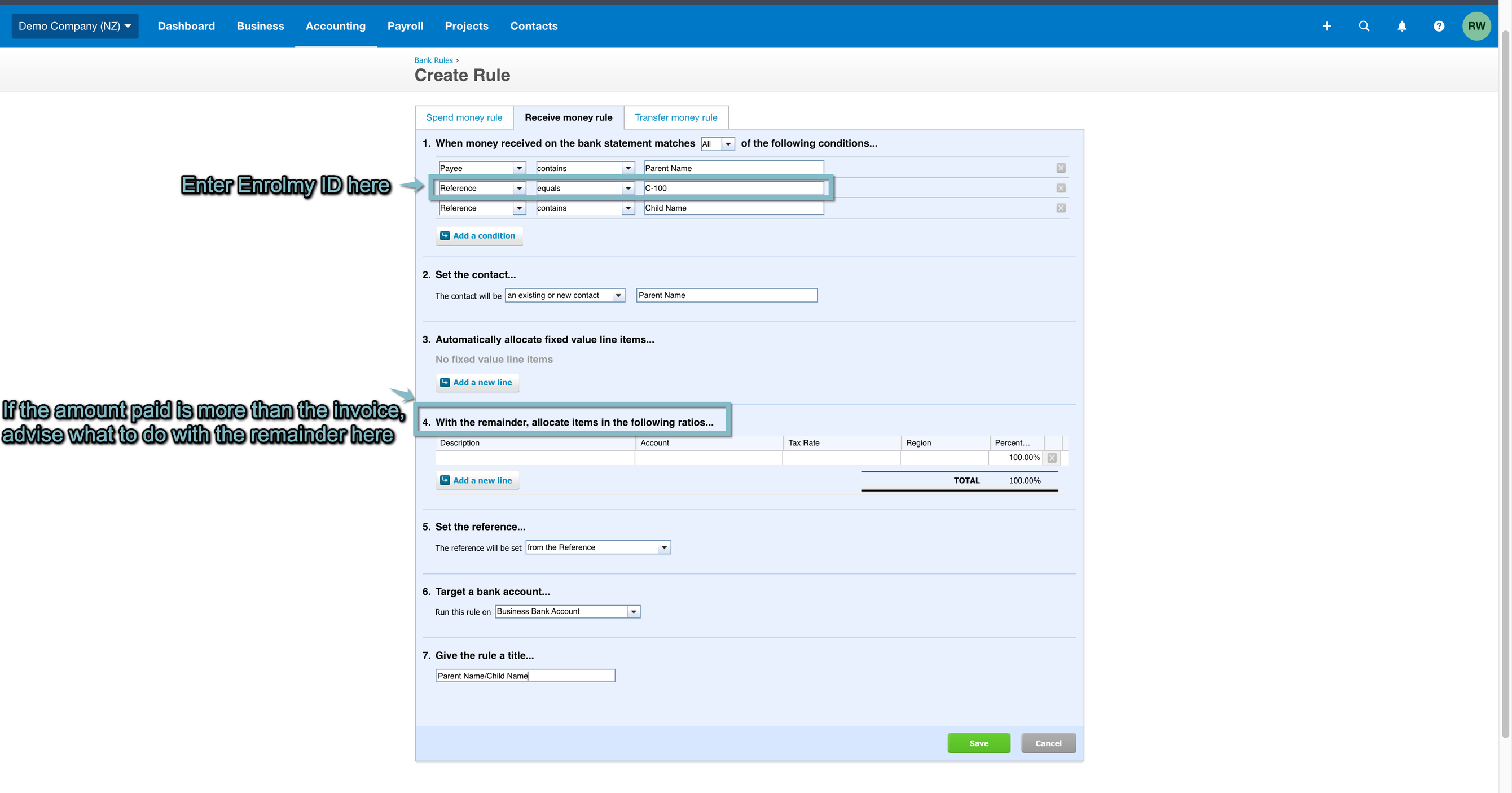 Now review your final step in this process here: https://helpcentre.enrolmy.com/entkb/communicate-payment-reference-needs-to-parents
Great! You now know how to setup Enrolmy Customer IDs against Xero contacts!