How You Can Change Your Email Address
Scenarios:
You have an existing Enrolmy Account and want to change the email address that you login to Enrolmy with
This document assumes you know the following:
You understand how to login

You understand how to navigate your Enrolmy Account
How To Change Your Email Address
This will allow you to;
Login to Enrolmy under a new email address

Receive email correspondence from your providers via your new email provider/address.
1. Log in to your Enrolmy account with your current email address
2. Head to your profile and select Change Email
3. Enter your new email address and existing password
4. Select Submit to save changes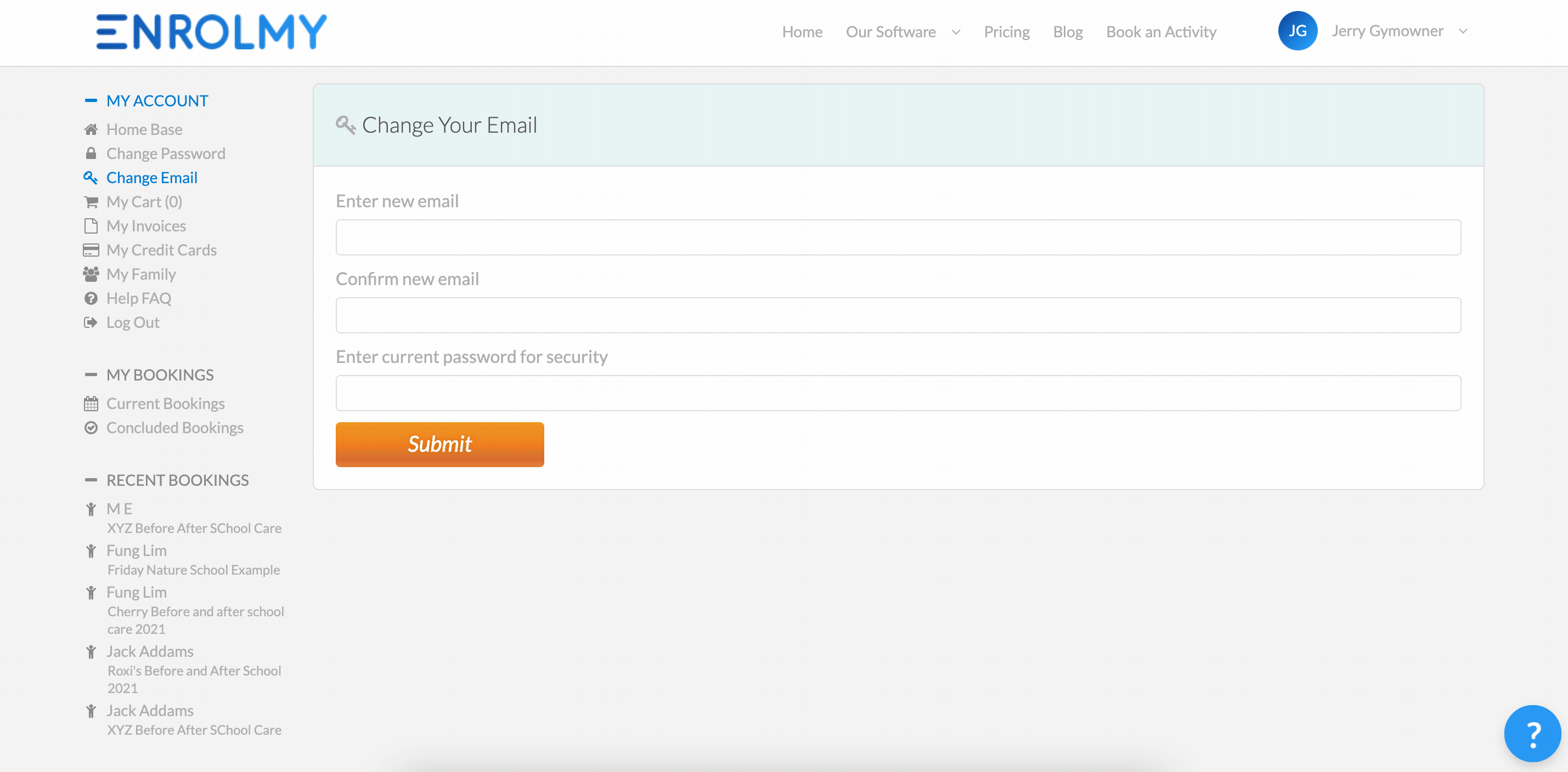 4. You will see the confirmation message on your screen below

5. And you will receive an email confirmation message


Excellent! You have successfully entered a new email address for your Enrolmy login!