Invite Staff To Join Enrolmy
Scenarios:
You want to invite other staff members to join your Enrolmy Account to create activites and/or manage bookings and payments
This document assumes you know the following:
You may want to invite a staff member to your Enrolmy Account so they can help to create activities and/or manage bookings and payments:
1. Check out what user access levels you can assign to staff first.
How To Invite Staff To Join Your Enrolmy Organisation
1. Log in to Enrolmy and head to the Manage Staff section of your organisation settings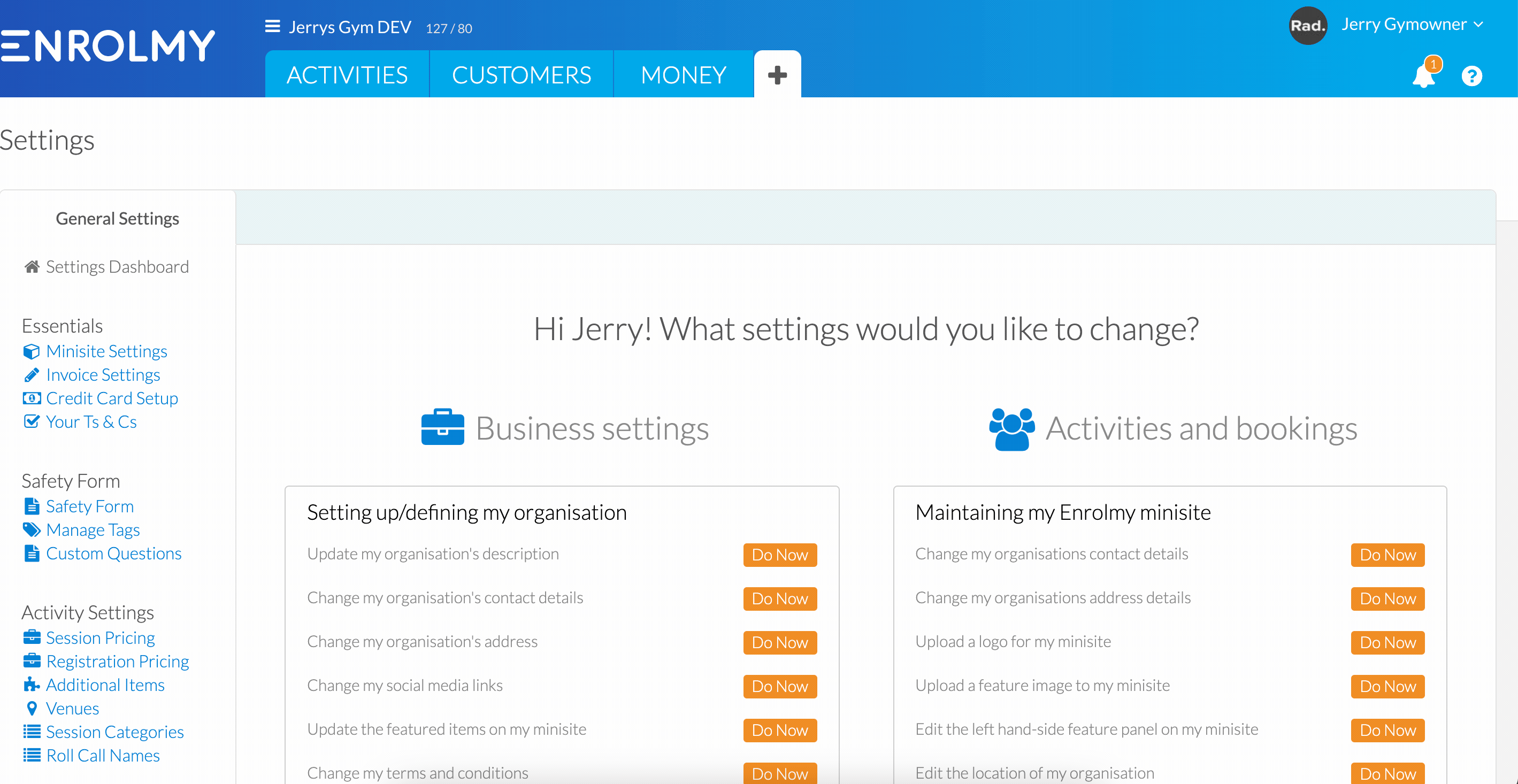 2. Select Add Staff member
3. Input your staff details; required information noted below
Staff user level

First name

Last name

Work email address
4. Select Create Account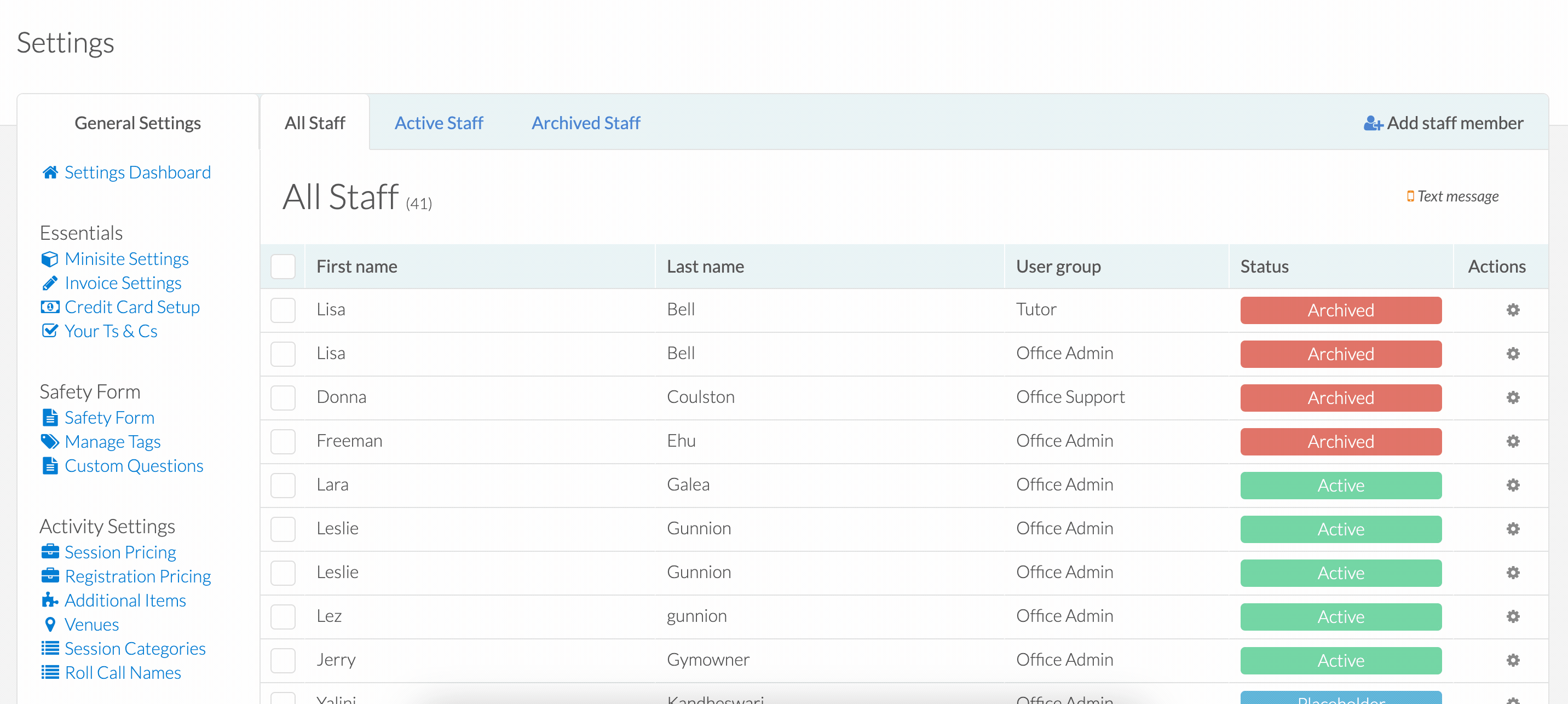 Great! Now you have invited your staff to join Enrolmy!