Safety Form - Custom Questions
Scenarios:
You want to know what custom questions are

You want to add, edit, or remove a new custom question
This document assumes the following:
You understand the purpose of a Safety Form

You have already set up your Safety Form using the core questions
What are Custom Questions?
Custom Questions are extra questions you can add to your Safety Form if you require some information that is not obtained from the Safety Form's core questions.
Accessing Your Custom Questions
Click on the + tab in the Main Navigation bar.

Select Settings.

On the left-hand side panel, scroll down to the Safety Form section.

Select Custom Questions.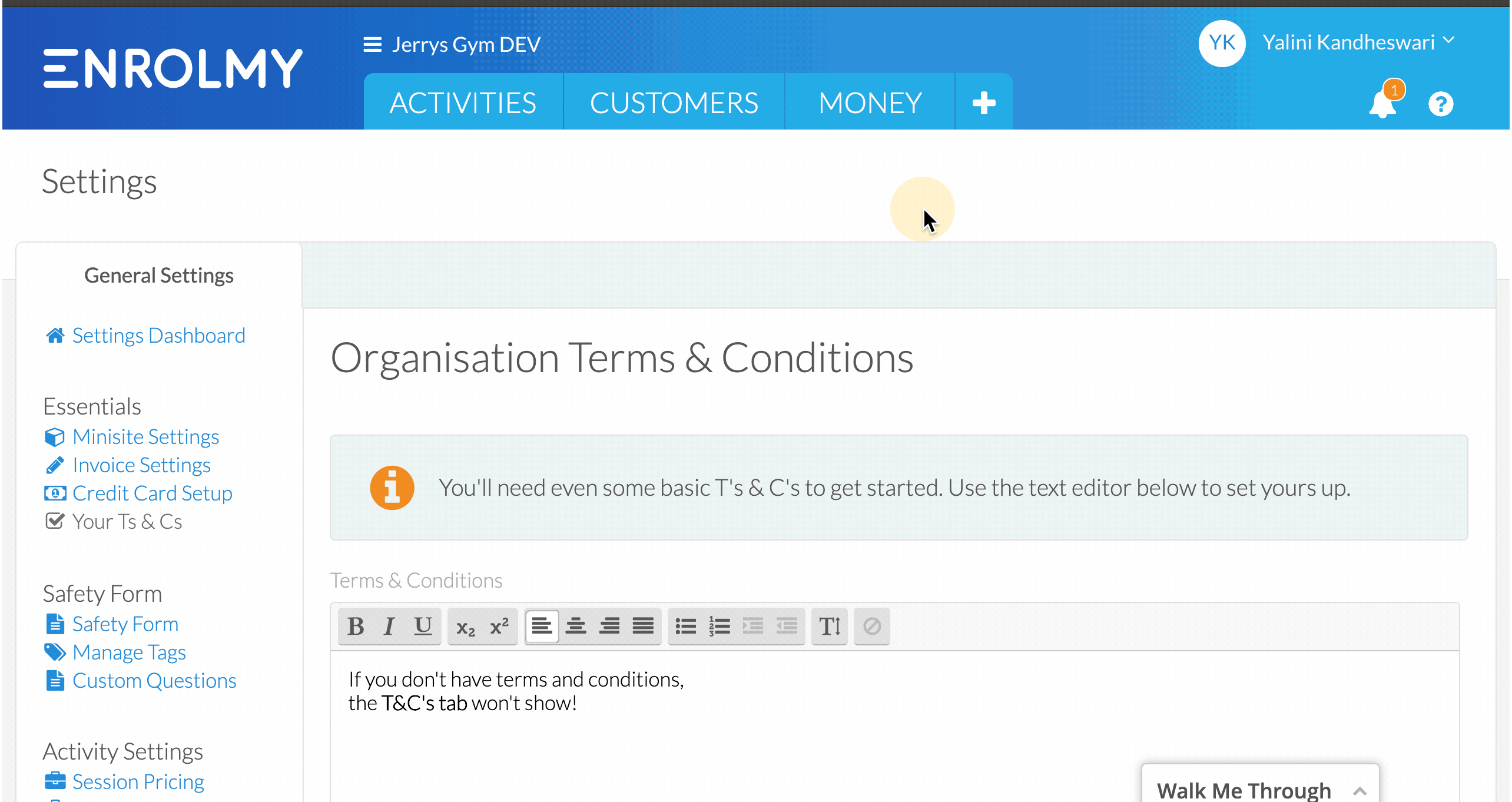 How to Add a new Custom Question to your Safety Form
Scroll down to the bottom of the Custom Question list.

Click the Add New Question button.

Enter your question, and its additional details.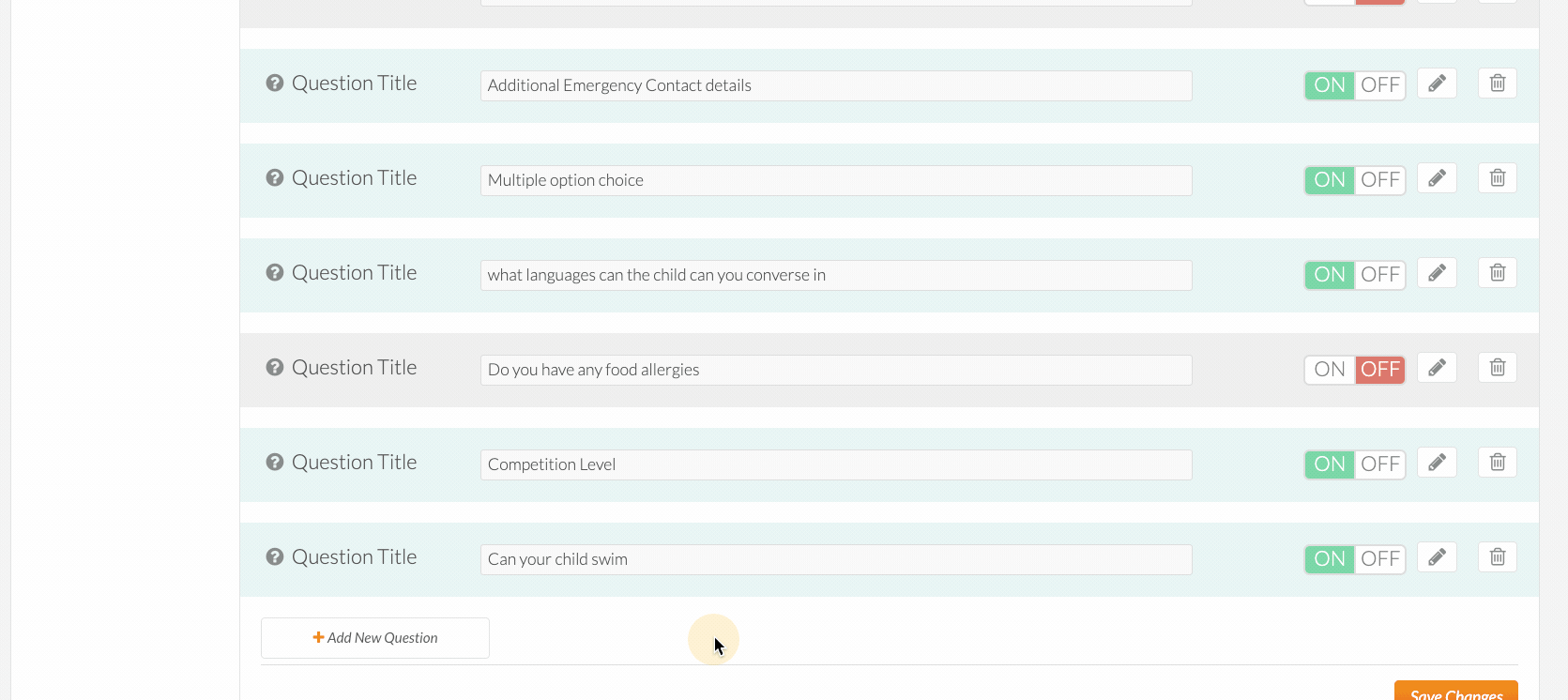 Question Types Explained
OPTION 1: Free Text Field
→ The parent can type in their custom answer.
OPTION 2: Checkbox
→ This is for closed questions only. E.g. "Do you know how to swim?"
OPTION 3: Choose from a list
→ Here you can add list items as possible answers to the questions.
→ Each possible answer will have a checkbox next to it.
→ Question example: "Please tick any food allergies"
Possible answer 1: "Dairy"
Possible answer 2: "Gluten"
OPTION 4: Choose one option from a Tag Group.
→ This option allows the parent to select a single Tag from a Tag Group.
→ If using this option, you need to select the Tag Group that you want the users to choose from.
OPTION 5: Choose multiple options from a Tag Group.
→ This option allows the parent to select multiple Tags from a selected Tag Group.
→ Select the Tag Group that you want the users to choose from.
→ Please note: Your question may not save if your Tag Group does not have Tags in it.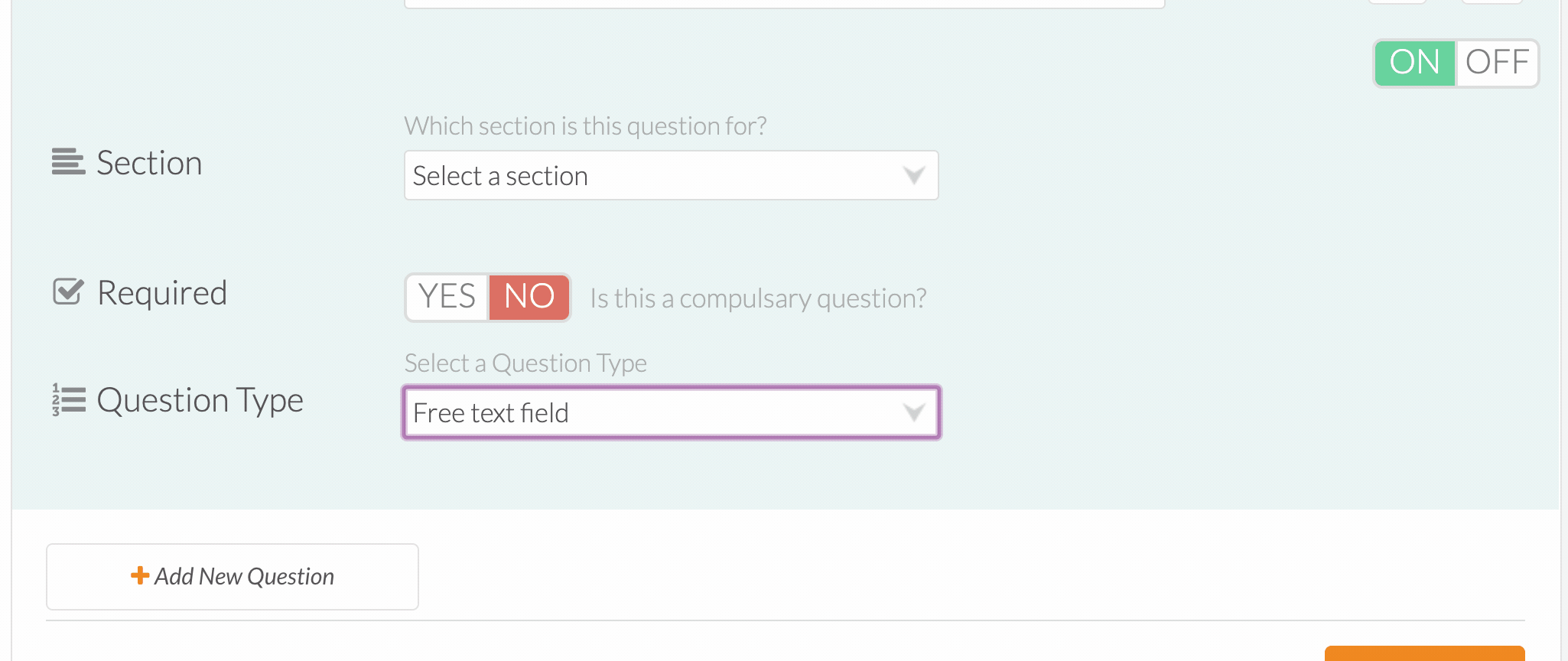 Please see these Help Documents to read more about Tags and the related process:
How to add or remove an existing Custom Question:
Select ON in the ON/OFF button to add the question to the form.

Select OFF to hide the question on the form.
To change the requirement of a Custom Question
Click the edit button (pencil icon) next to the ON/OFF button.

Next to required, you can select whether this will be a compulsory question for the customer or not.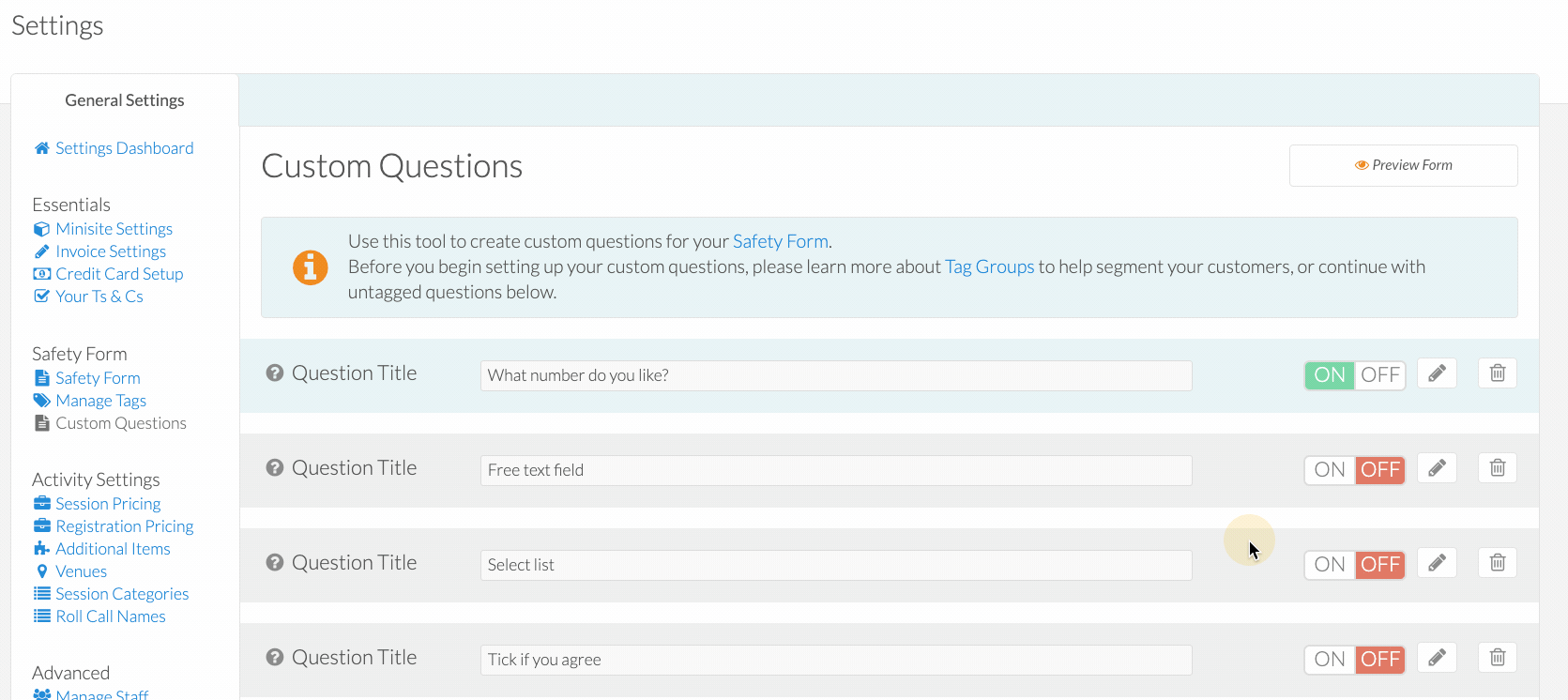 Congratulations! You now know about Custom Questions on your Safety Form.