How Your Parents Can Update Their Enrolment Form Details
Scenarios:
A parent has an existing Enrolmy Account and wants to update details on their child/ren's safety/enrolment form
This document assumes you know the following:
You can provide the below steps directly to a parent to guide them on how to update their safety/enrolment form details.
How To Update Your Safety/Enrolment Form
If you have already completed your safety form then you will not receive notifications to complete it within your account and email anymore. Therefore you will need to;
Log in to Enrolmy on your desktop using your credentials

Select Edit Safety Form to open your safety form and make the necessary changes

Please note that you might be required to update your Safety (Enrolment) Form while booking into an activity: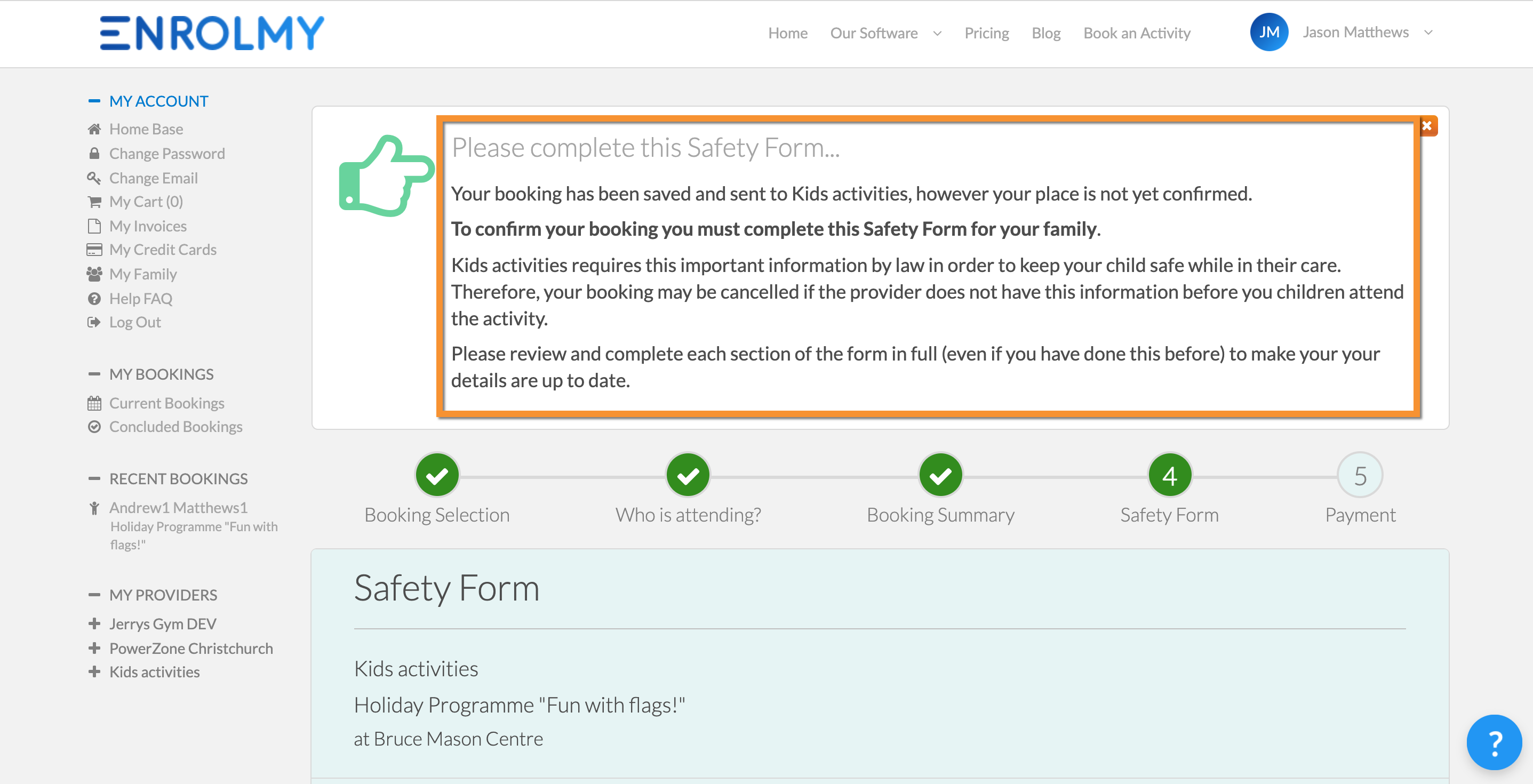 Please note that a parent cannot update their safety/enrolment form if there is no current booking in place.
Great! You can now let parents know how to update their safety form details!