How To Remedy Credit Card Payments And Prepayments going Into Incorrect Xero Bank Account
Scenarios:
Credit card payments are syncing into your main Xero transactional account

Credit card prepayments are syncing into your main Xero transactional account
This document assumes you know the following:
You have an active Xero account connected to Enrolmy

You are a proficient Xero user

You are a proficient Enrolmy user
When completing your Chart of Accounts in Xero Integration, we suggest the account code EMY-CCSUSS for all credit card payments. Find more information here.
How To Remedy If The Incorrect Account Has Been Selected
To be completed in Xero:
In Xero, open up the Bank Reconciliation for the account the Credit Card payments have been syncing to:

Head to Account Transactions:

In Account Transactions select Filter → Status → Unreconciled to find the credit card payments or credit card prepayments. They will show as unreconciled:

Select the transactions and Remove and Redo: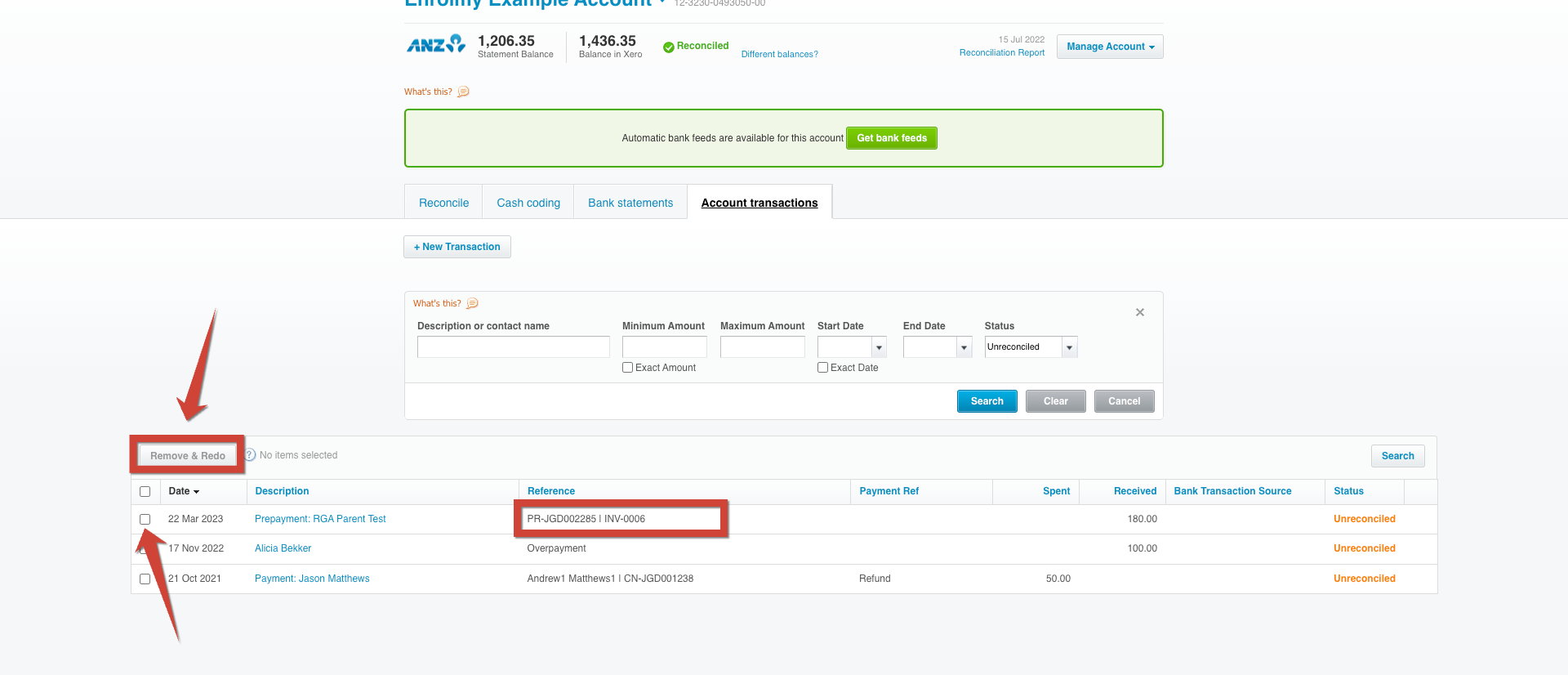 You can do this for all transactions at one time.

The Credit Card payment or prepayment will now be removed from the account transactions list.
To be completed in Enrolmy:
Head to Enrolmy and complete a Xero Sync.

Head to the Money tab:

You will see a Red Banner at the top of the screen that looks like the below:

From here, follow the steps outlined in this help guide: https://helpcentre.enrolmy.com/entkb/how-to-restore-deleted-credit-debit-card-payments
Awesome! You now know how to remedy Credit Card transactions in the wrong account