Scenarios:
You would like to understand the Activities tab and functionalities offered
This document assumes the following:
You are a new Enrolmy user
The Activities Tab
The following sub-tabs are available
All Activities

Current Activities

Future Activities

Concluded Activities

Archived Activities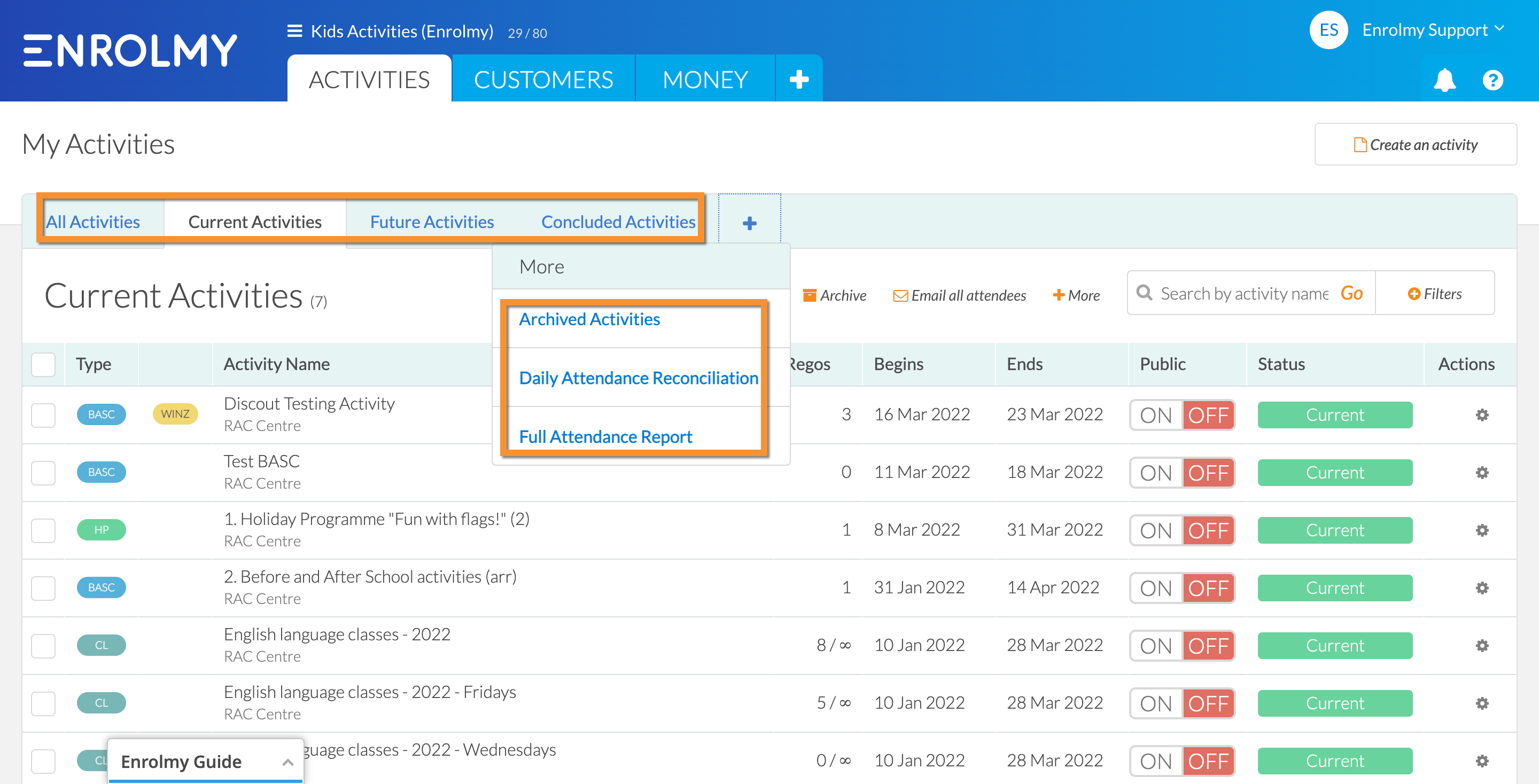 Each Activity
Each Activity listed will have the type of the activity, show if WINZ is offered, Activity name, venue, number of registered attendees, dates, whether the activity is public and status displayed. You can publish your activity here too.

Other Features of the Activities Tab
You can:
Create a new activity

Search or filter the activities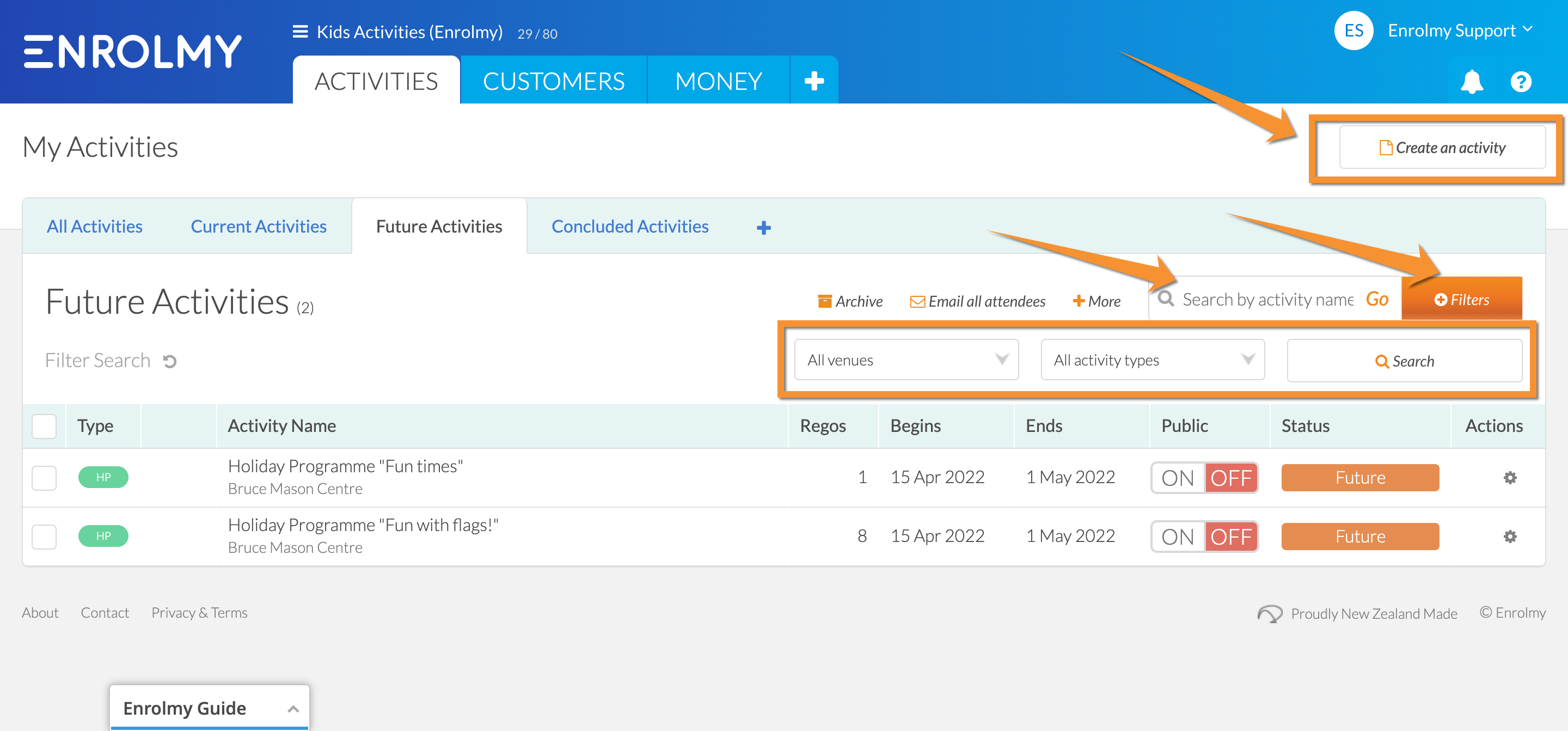 Actions
The Actions column allows to: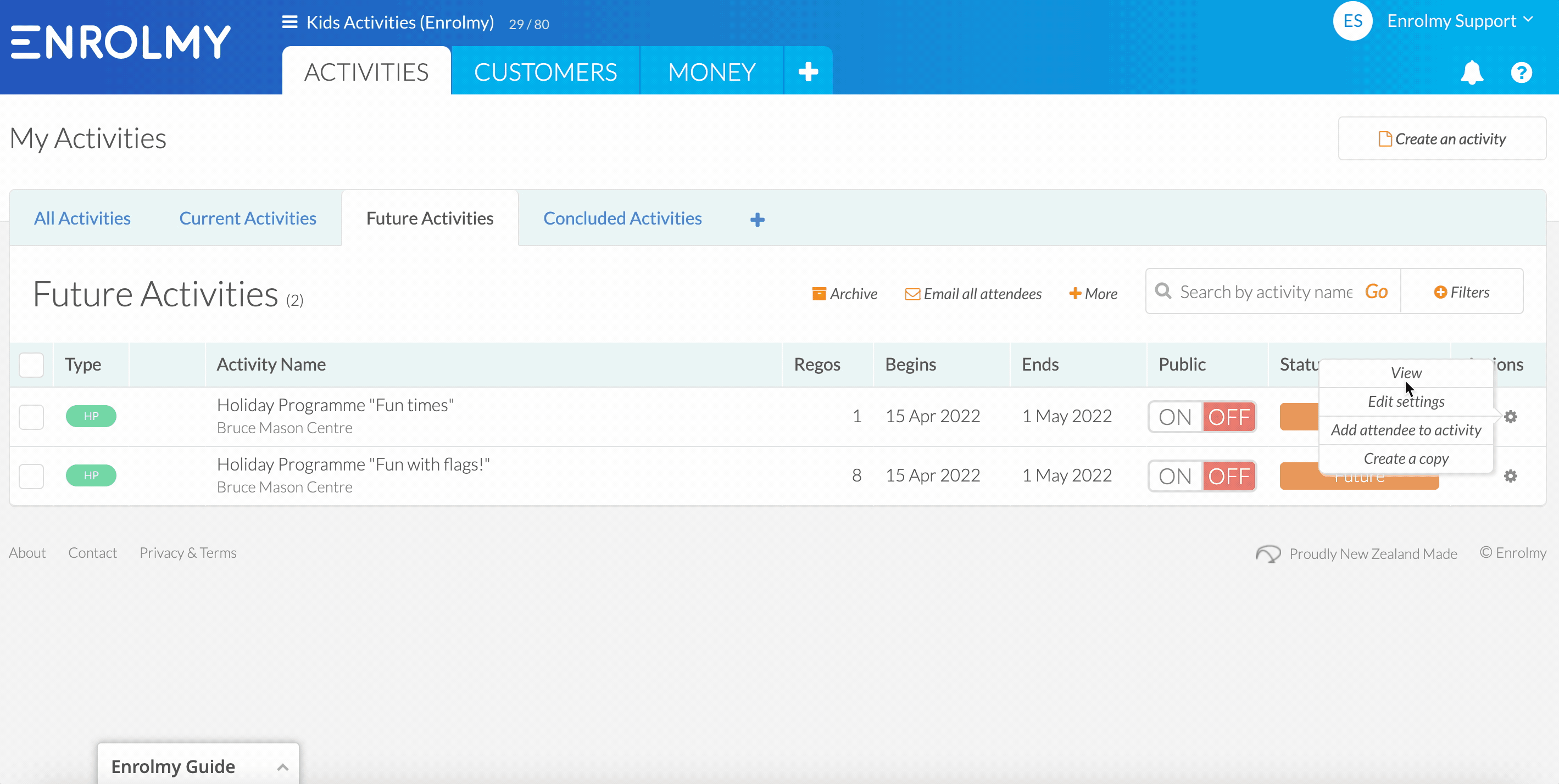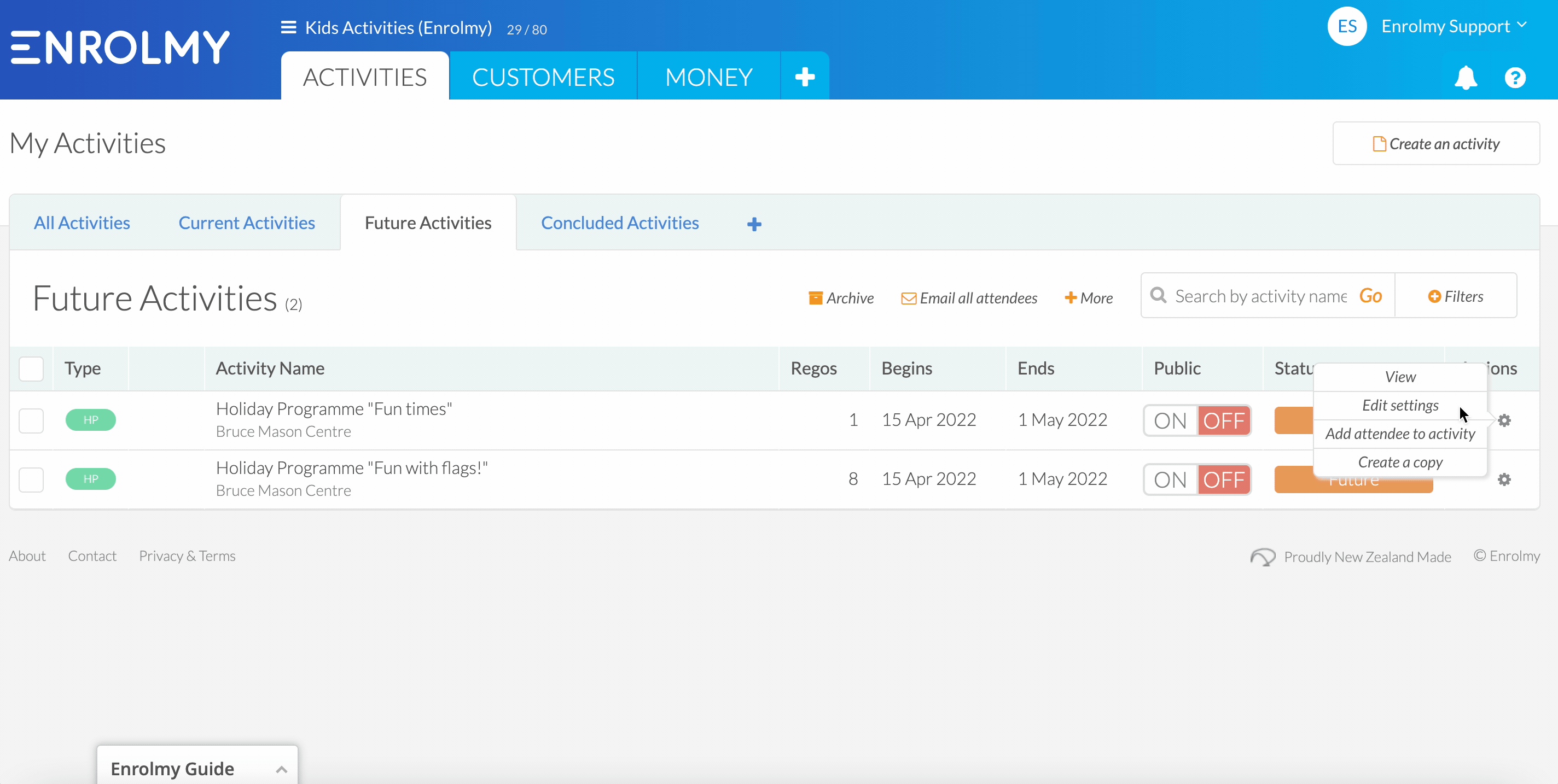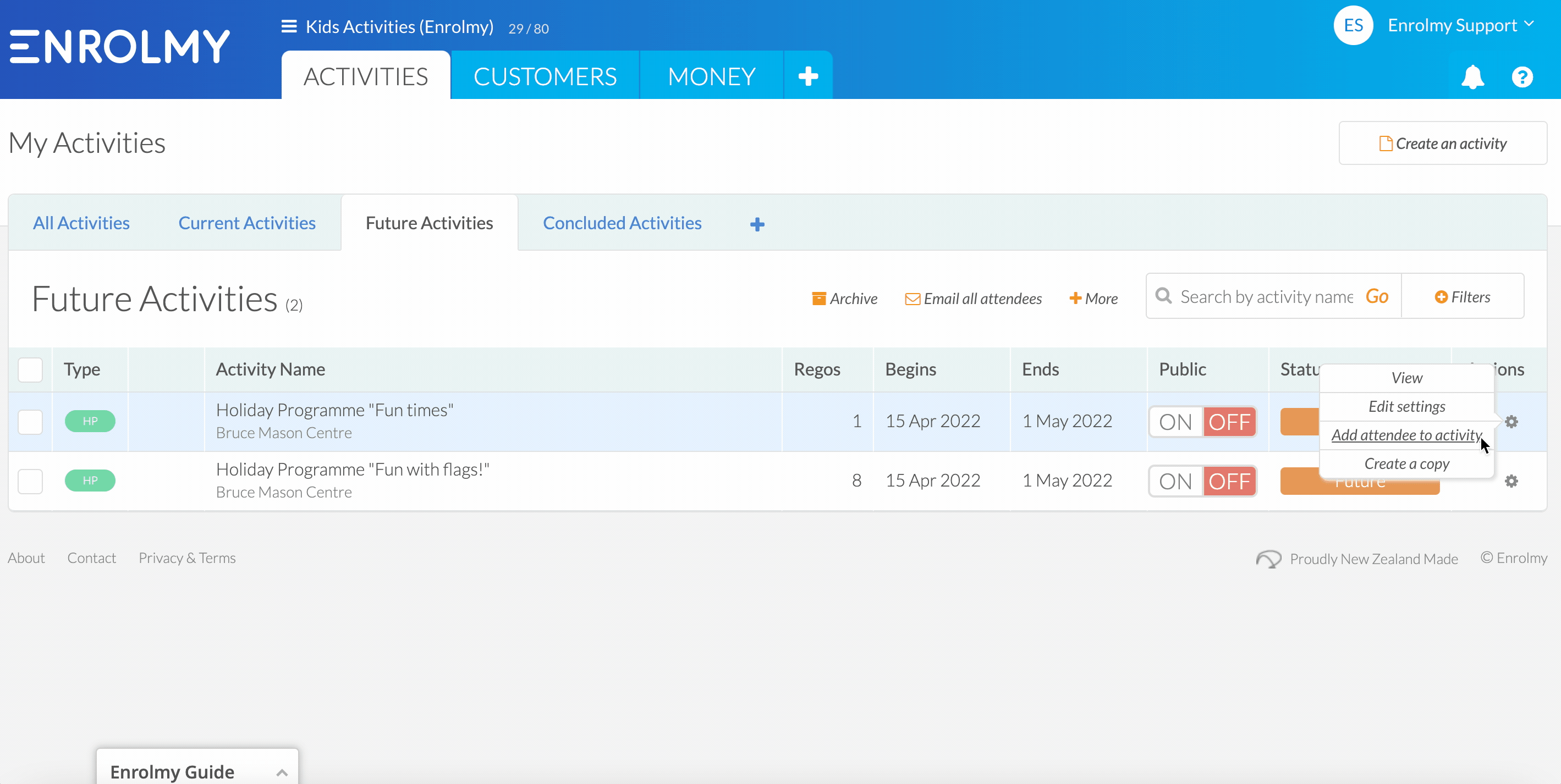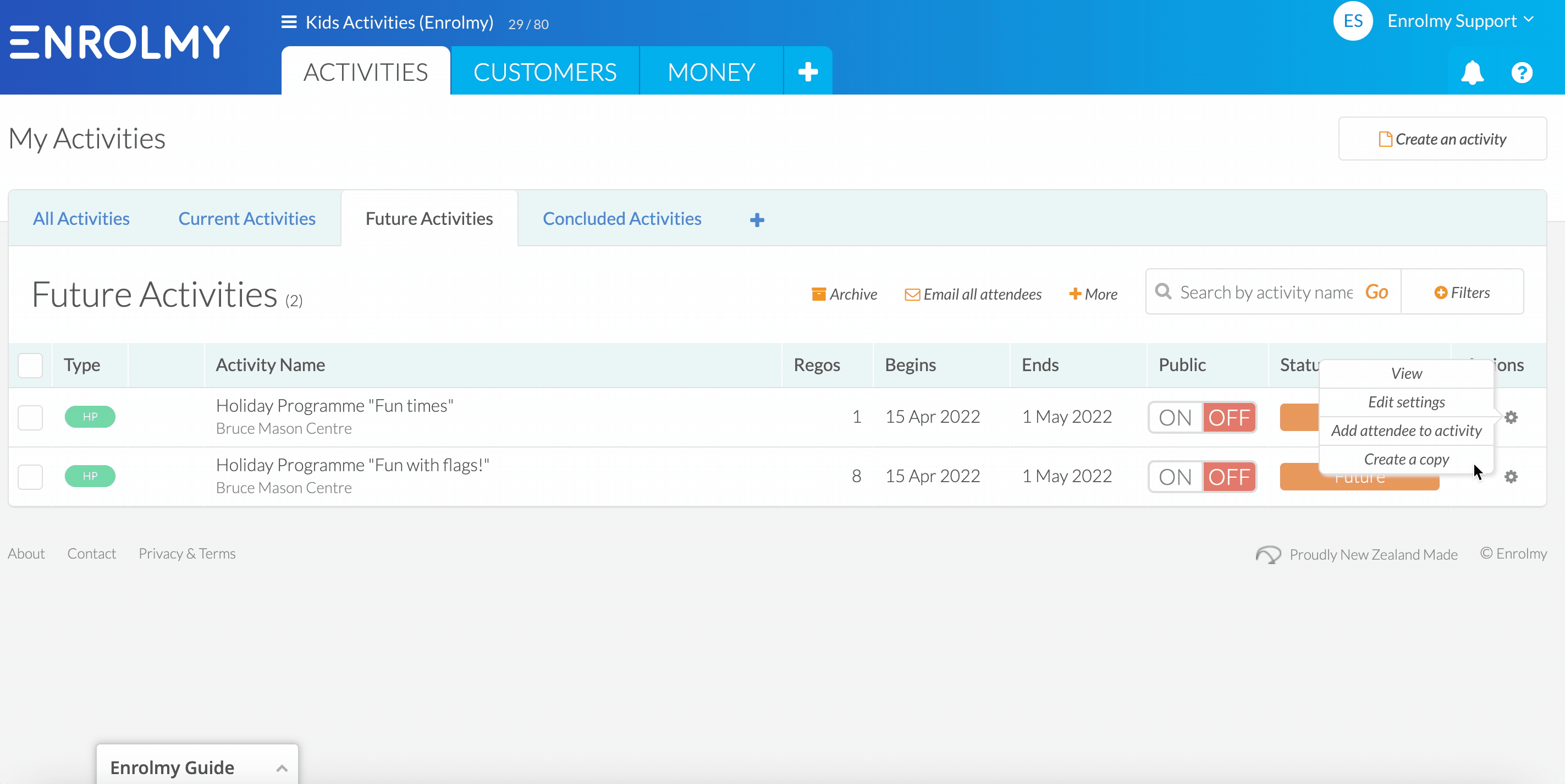 Other Functionalities
Emailing Your Customers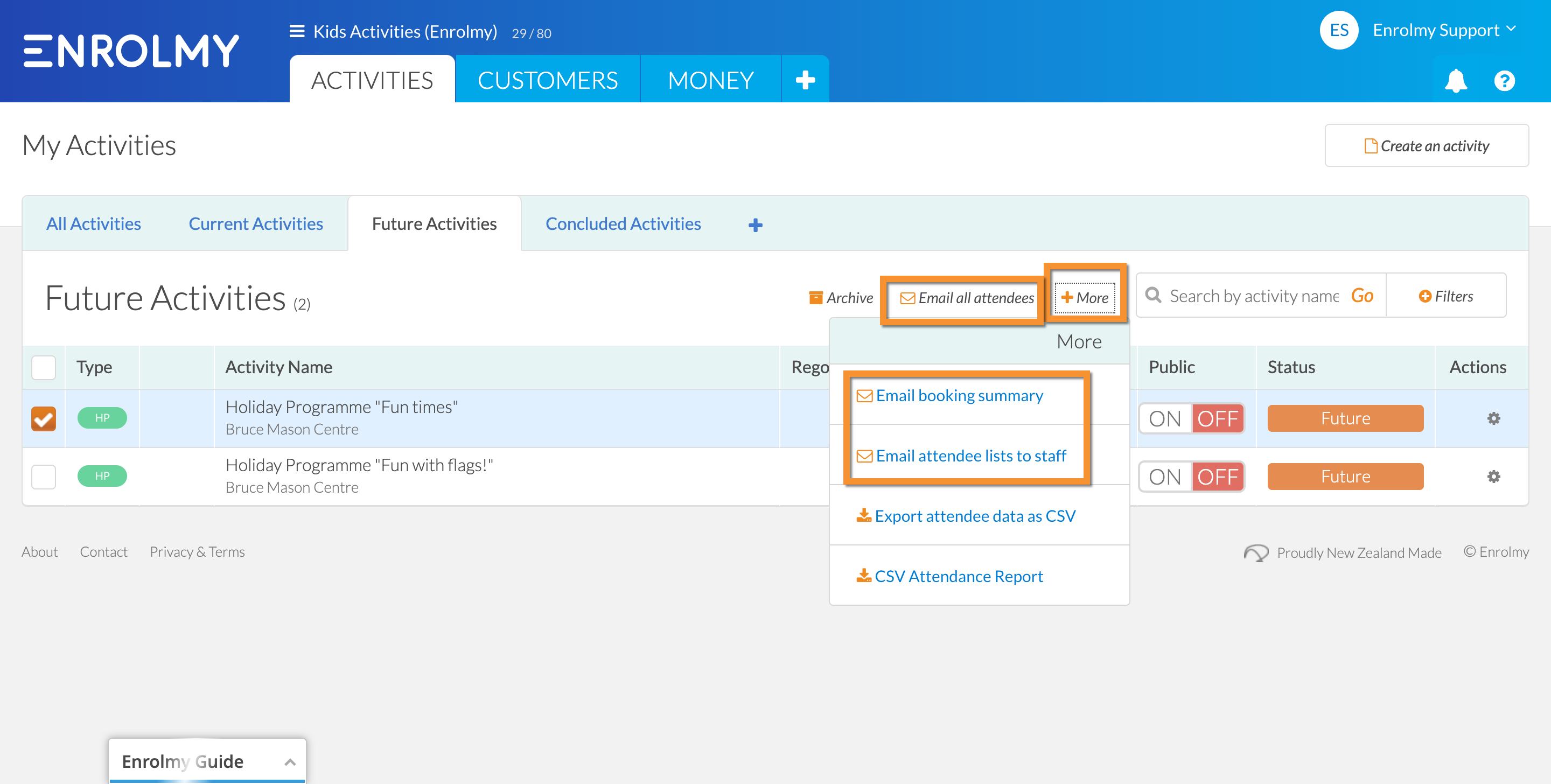 Exporting data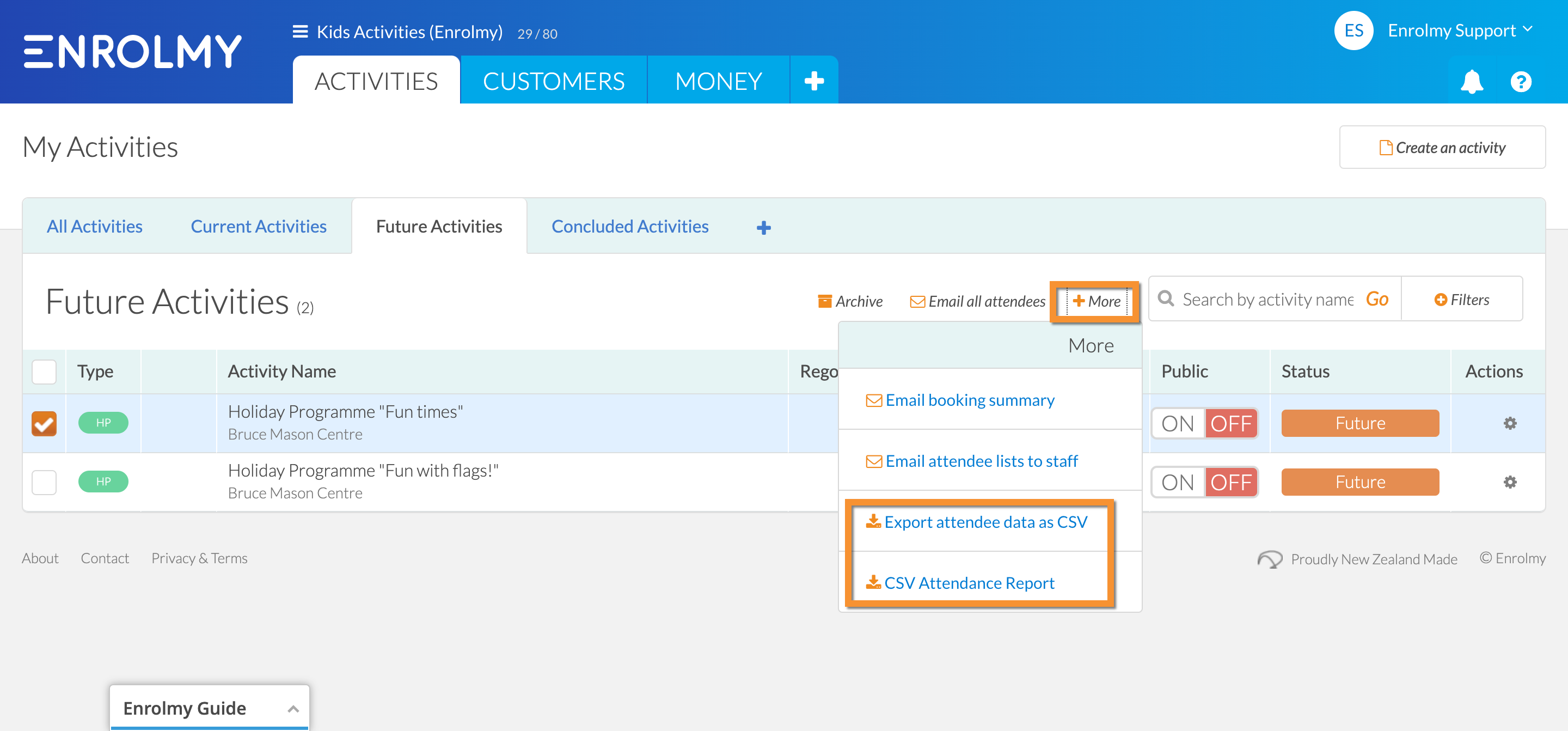 Awesome! You now know what the Activities tab offers!